Toronto's
Uncut
mine the sound of alternative rock in Britain in the 1980s, before "alternative rock" meant "fifth-rate major label Pearl Jam clone." Like tourmates The Diableros they've got a bit of a Jesus and Mary Chain fixation. They cite Swervedriver as an influence; I hear that as well. They put on a good show. The band has three vocalists, which allows for a little more sonic diversity.
Sam Goldberg handled most of the vocals.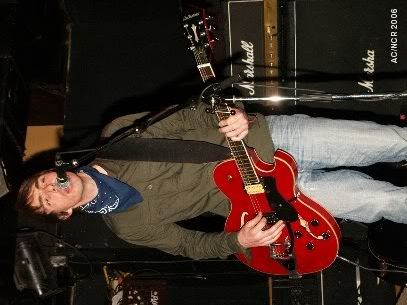 Drummer Jon Drew.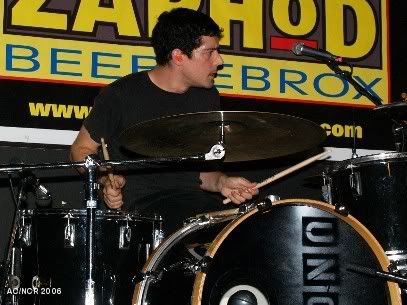 Ian Worang bends. He did this a few dozen times during the show.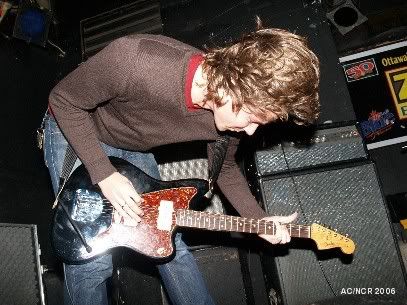 Bassist Derek Tokar from low down.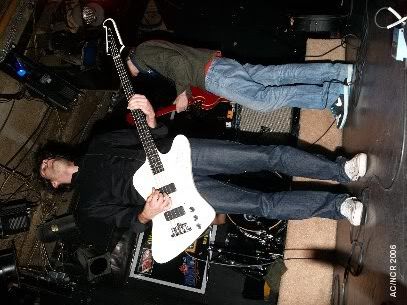 Faceoff action!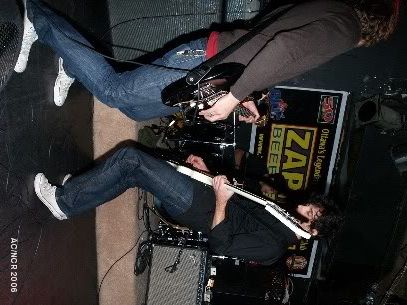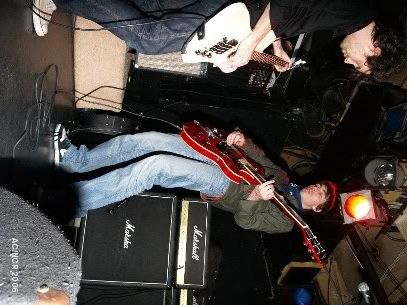 Uncut action!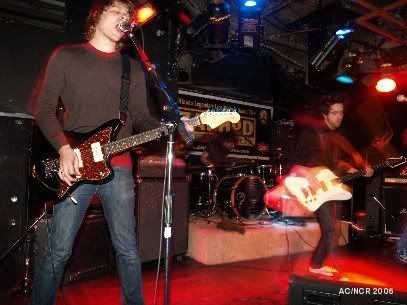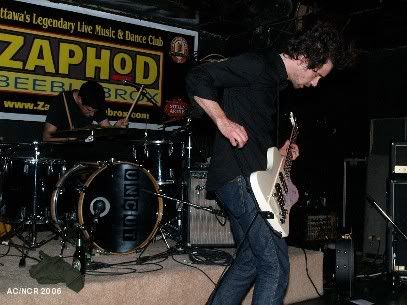 I'd say it was solid, but not great.