Onward to The Fucking Machines, who finished the pre-Christmas hardcore show off with some boozy hardcore.
Since he was missing from the aftershow post, here's Dave Jackson at left (and also Scott Terry and John Sproull, who seems to have been MIA from most of my recent FM shots - this shall be rectified shortly!).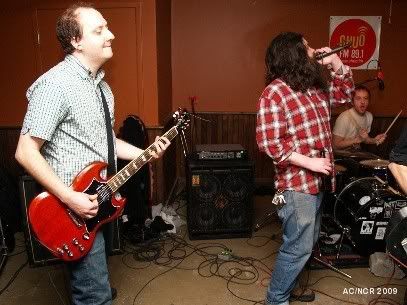 Moving right along, Scott's under there somewhere.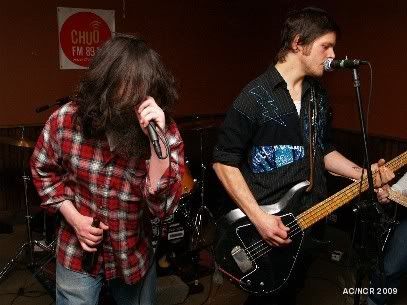 Last but not least, new Machine and recent
Razorcake
interviewer
and
interviewee
Dave Williams.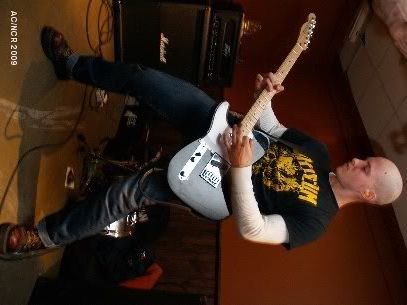 Mechanical singalong action!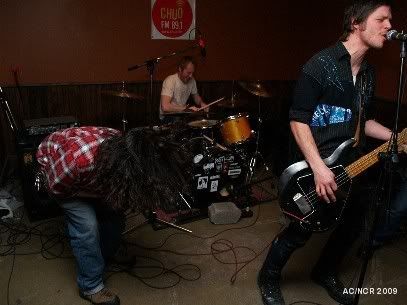 The whole fucking lot!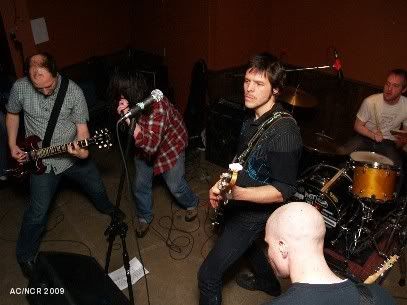 Huddle!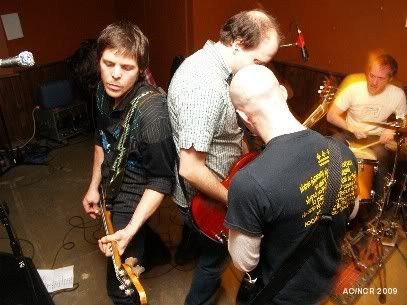 More Dave.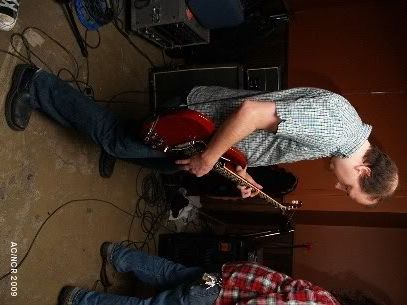 More John.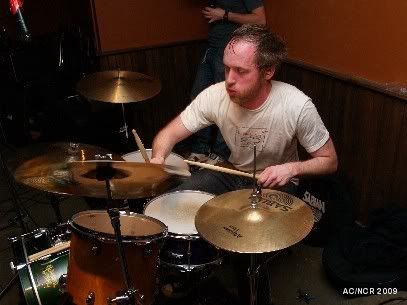 Drinking action!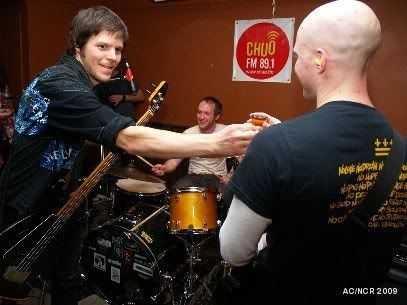 And so on!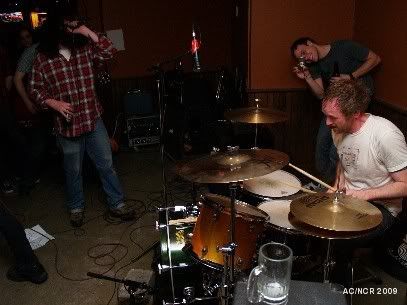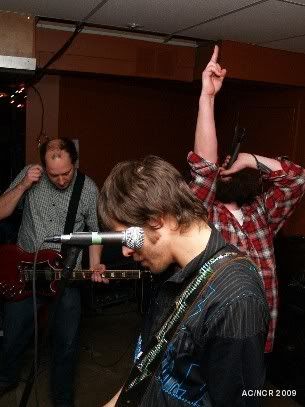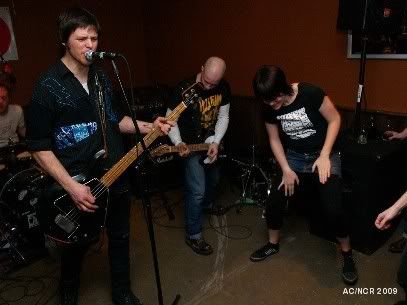 "I'm not sure I like you out there."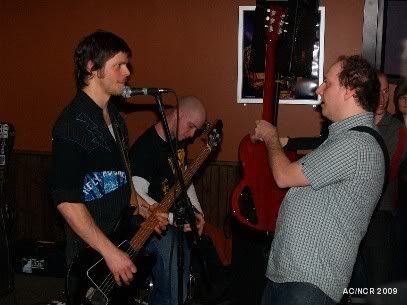 Emmanuel jumps in ...
just like last time
at the Bytown!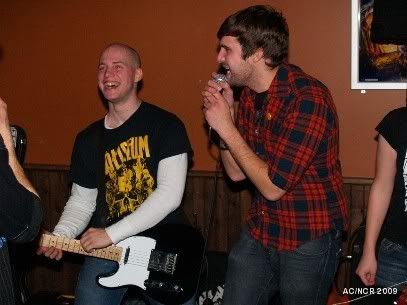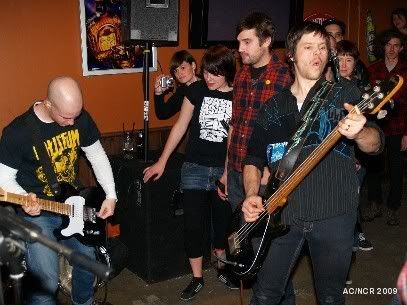 Their next show is about five months from now - going by past scheduling.