The Receivers
are often touted as an offshoot of The dears. true enough, Joseph Donovan once slung his axe in the relatively more famous Montreal combo. I'm not sure the connection is really worth a mention though; the two bands don't sound hugely alike to my appears apart from a shared anglophilia. The last time I saw Donovan on stage he was performing as part of Marlowe, opening for The Organ. His new combo is not dissimilar, but more interesting. Where marlowe just seemed a bit flat, aimless and dull, Receivers are melodic and a bit dreamy.
The whole lot! Donovan, drummer Ramsay Jackson, singer Emilie Marzinotto, bassist Howard Martin (also a Marlowe veteran) and Jake Zapotoczny (standing in for Nicolas Cote).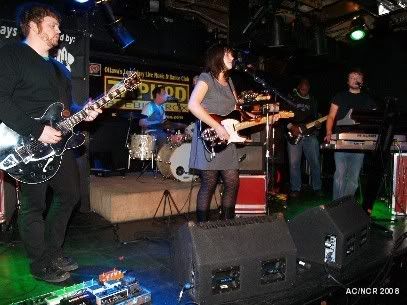 Donovan bends!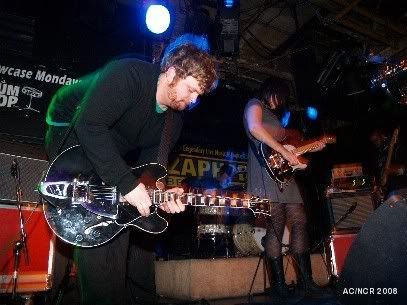 Ramsay enters the drum zone.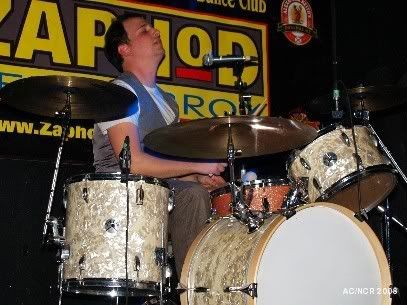 They're a Bigsby-loving lot.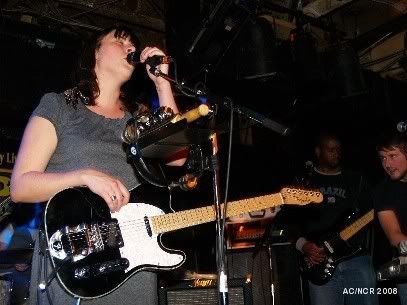 Jake was last seen in these parts performing with Ragni.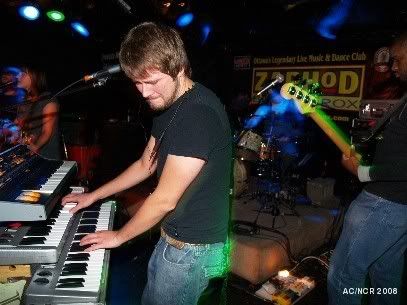 Rhythm section action!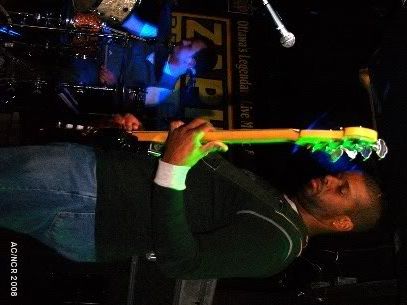 I'll have to take more black-and-white melodica photos ... the tubing is good for contrast.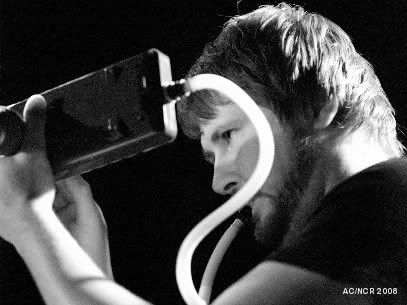 And so on!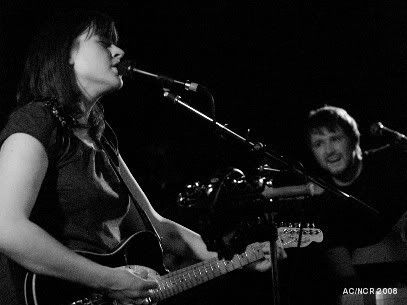 Shadowy (and guest percussion) action.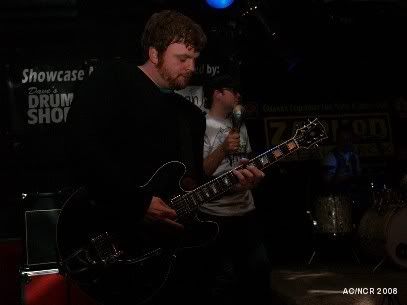 Shaking action!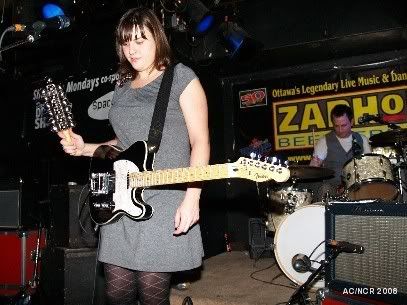 And so on.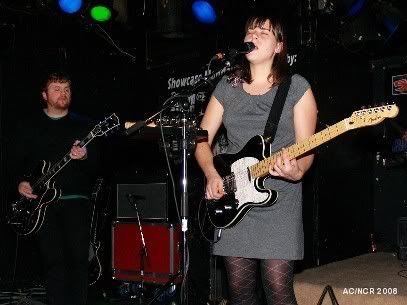 I wouldn't run out to see them live again, but I kind of like their recorded stuff.