Now on to the record releasers themselves, The White Wires. They split the difference between The Ramones and The Gruesomes and feature former and current members of The Cryptomaniacs, Sedatives, Captain Foxy, Felines, Million Dollar Marxists, and all with only three members: Bassist Luke Nuclear, frontman and guitar slinger Ian and drummer Allie. They played tracks from their new record (of course), but took pains to explain that
Your Mother Says You're Ugly
did not apply in Allie's case since her mom was at the show. They also covered Connie Francis (by way of The Saints, perhaps, who also did
Lipstick On Your Collar
).
A shadowy Allie, mostly Luke, a distant Ian ... now off to the other side of the stage.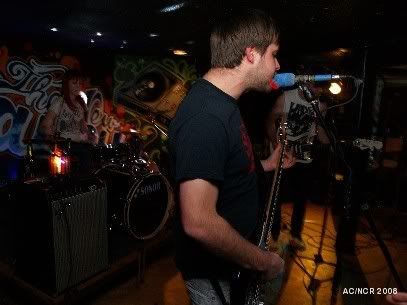 Ian's stage hair is kind of a reverse mullet: Party in the front, business in the back.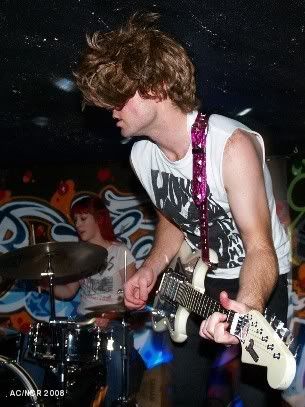 Bending action!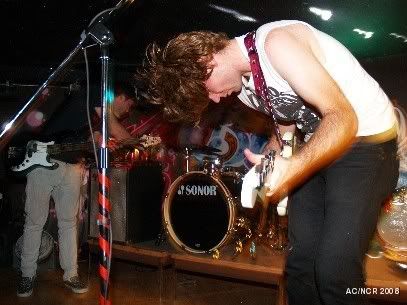 Luke sings!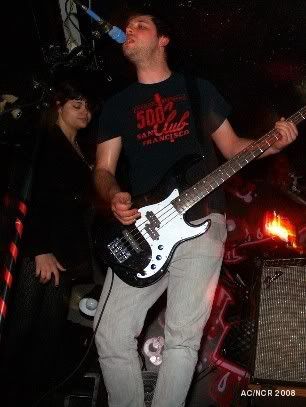 Singalong action!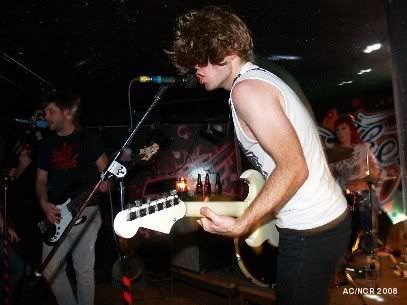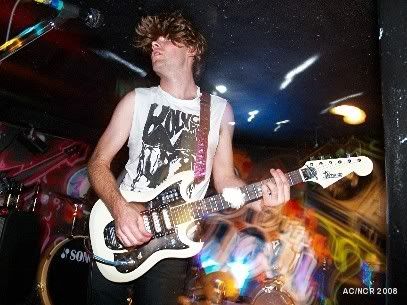 By now everyone was jumping up on stage, including me, which is why I finally got a decent shot of Allie.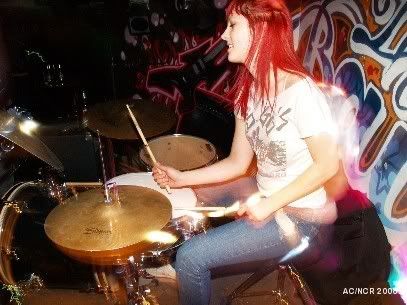 Emmanuel grabbed Ian's hair.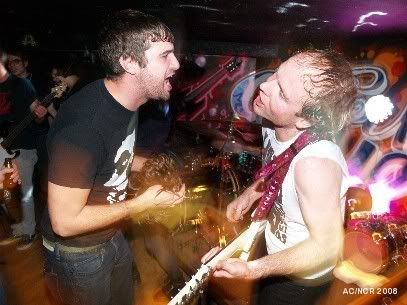 Stage-rushing action!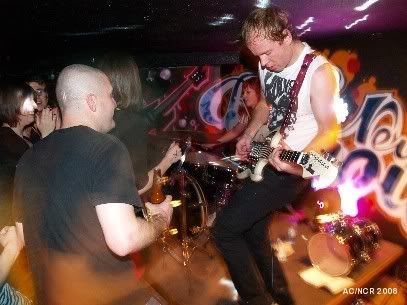 They're heading up to Kaffe in Wakefield tomorrow with The Suppositories and Mother's Children to bring new wave to the hinterland.