Back to the banker's boxes! Cincinnati rockers
The Greenhornes
seemed primed for the big time a few years back - maybe not White Stripes big time, but at least Van Bondies big time. In a way that's happened for some of the band, since the rhythm section of Patrick Keeler and Jack Lawrence were borrowed by Jack White to play in the Do-Whaters for Loretta Lynn's comeback album
Van Lear Rose
. He then appropriated them for The Raconteurs. By comparison lead singer and guitarist Craig Fox has retreated from the spotlight. He was supposed to be gigging around Cincinnati, but I can't quite get a fix on him. These photos were taken in July 2004 on the Birdman Stage at Bluesfest.
Craig Fox puckers up to the microphone.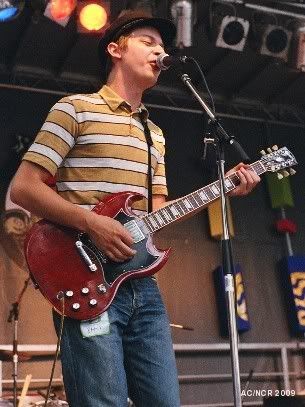 Patrick Keeler offers mustache rides, but no mustache.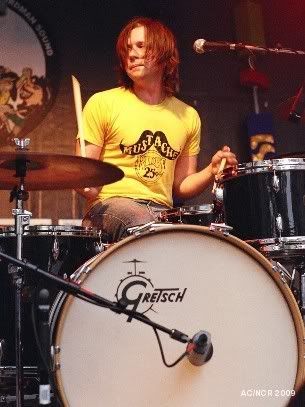 Jack Lawrence.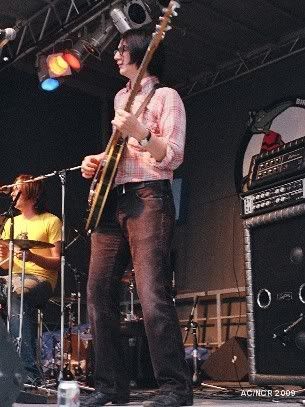 Rhythm section and future Raconteurs action!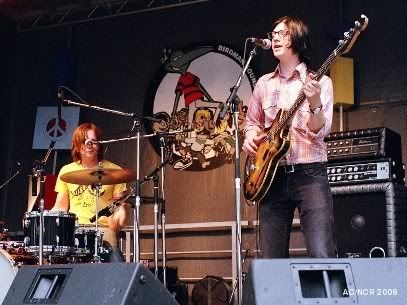 Green action!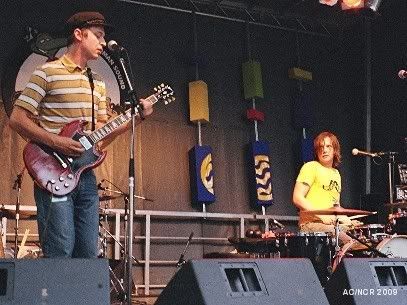 Fox shots!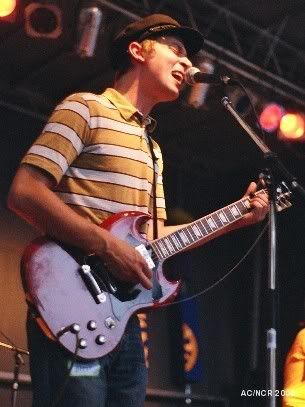 Mo' rhythm!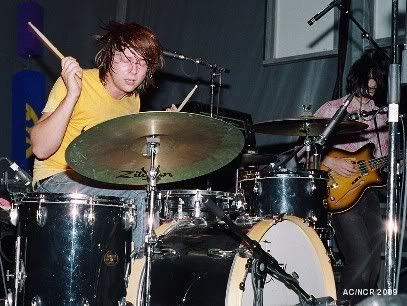 And a last-minute feedback workout from a previously enjoyed and somewhat slanted photo.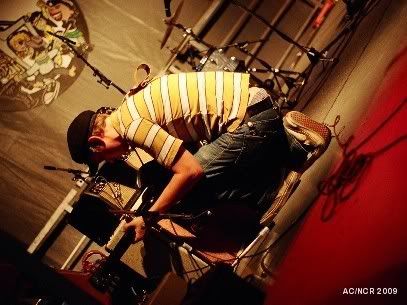 Tune in for some more recent crate-digging and a preview of what's ahead on Monday.