King capped the evening with a very punchy set. They really make the trio format work. Sharp sounds without a ton of excess gear. I'd say they like hard rock and Augusto Pablo in about equal measure.
Scott Reeves on guitar, drummer Alan Jagernaugth and bassist Erik Krisjansson.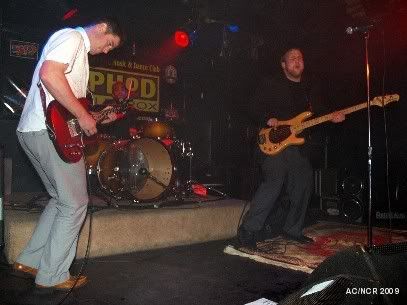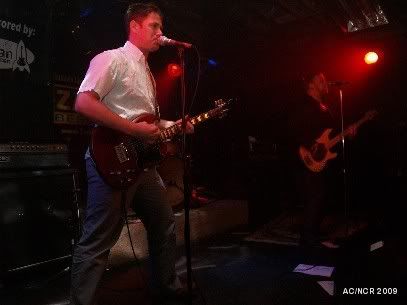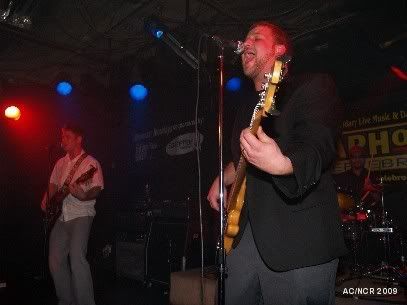 Erik the Very Red.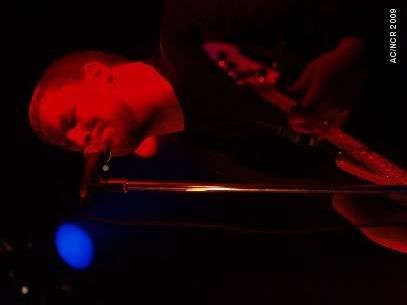 Alan keeps the beat.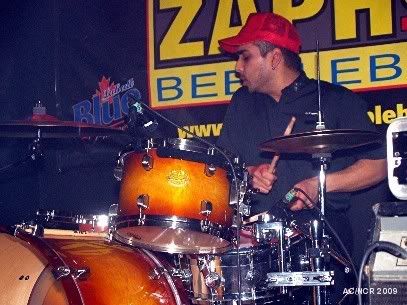 Here's a moody black and white shot of Scott ... which just goes to show that though a picture is worth a thousand words, not all of them are true (and that's even before Photoshop).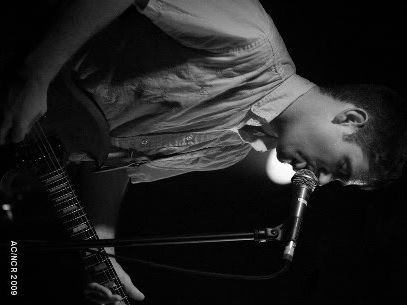 Singalong action!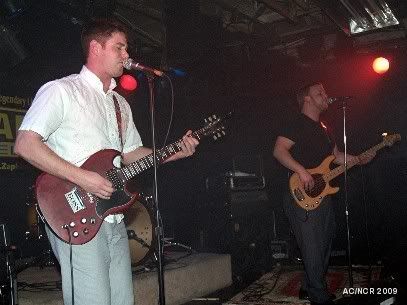 Tuning action! Of which there was a quite a bit.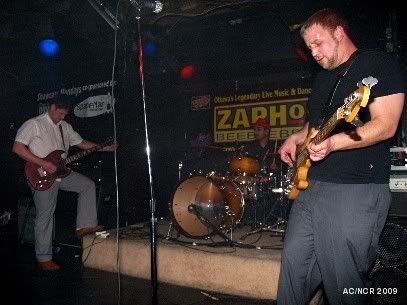 Big finish!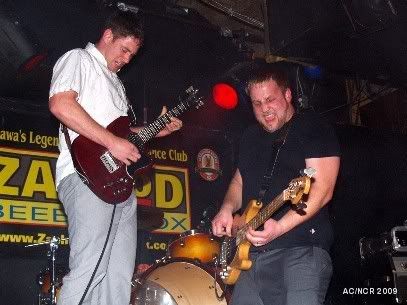 Feedback action!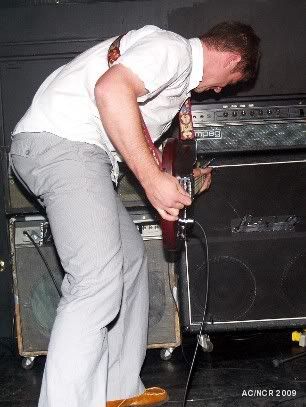 Rocking on out!
Scott finished things up by tossing his guitar at the microphone stand ... not sure I'd risk doing that with an SG ... but it was very rock'n'roll.