So December rolls in, and along with it comes King Khan and BBQ, too Montreal ne'er-do-wells who have steadily built a ravening fanbase across two continents. They had some exciting tourmates with them in the shape of The Golden Triangles and a swell local opener, Mother's Children. They play a stompin' variety of powerpop and sound mighty ace - as you'd expect from a band boasting veterans of The Sick Fits, Million Dollar Marxists and others. You can also
check a clip of them rocking Wakefield
along with The White Wires and Suppositories at
Ottawa Explosion
January 3.
K.J. and Mike also appeared recently with The Beach Blankets. Bassist Davey has his own thing going as Male Nurse (which has a show coming up at the Manx January 26).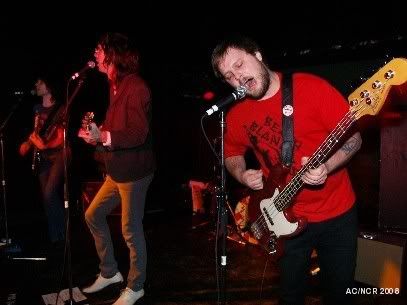 And provifing, the rhythmic backbone vital for such endeavours, drummer Tim.
Singalong action!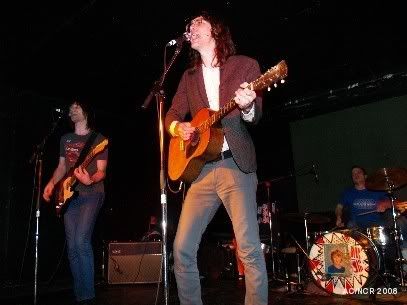 Davey gets all bendy.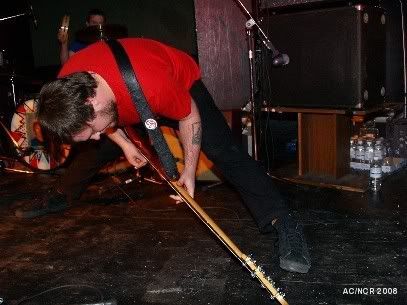 Singing, singing, and more singing.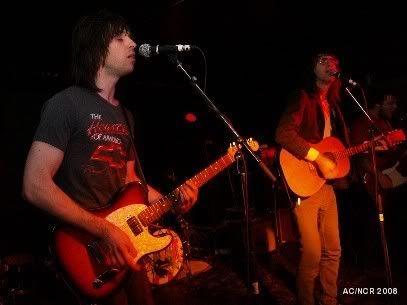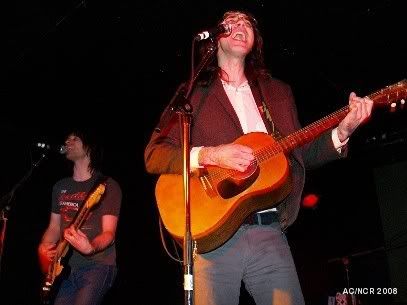 Mike shows off a few moves.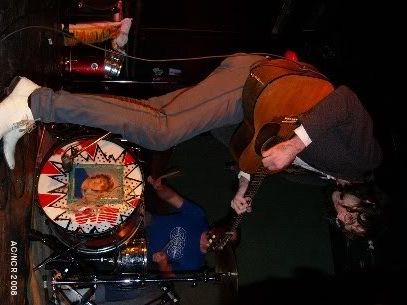 And so on!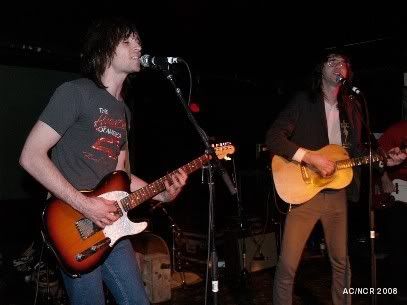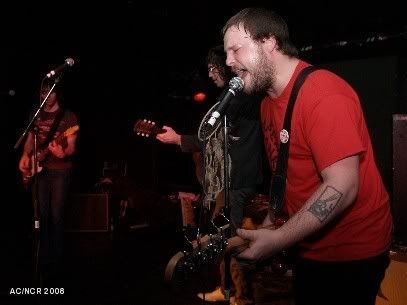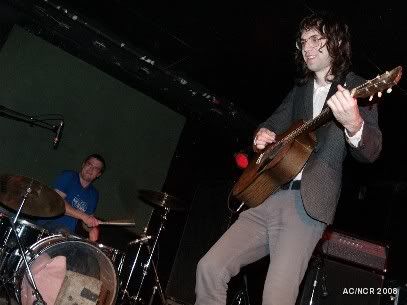 Their next show is also at Babylon when they open for Blondie/Flaming Groovies/Plimsouls/fanboy combo
Magic Christian
January 17.