Magic Christian
has an impressive resume. Singer Paul Kopf has been shaking his mop in various under-the-radar combos and being a "
dedicated scenemaker
," according to one interview. Cyril Jordan has of course amassed vast fame with The Flamin' Groovies. Even those who prefer the Loney-era Groovies, myself included, can grant that his curatorship of the band produced some gems, most notably
Shake Some Action
. Eddie Munoz is best known for playing the guitar with The Plimsouls; he does a fine job on bass for MC. Like many drummers, Clem Burke has a diverse c.v. - apart from Blondie, he's backed Iggy Pop, Patti Smith, The Romantics, The Eurythmics, Joan Jett, Bob Dylan, Pete Townshend, Dramarama, ... heck, he even produced and drummed on Sky Saxon's recent garage covers album. That's all a roundabout way of saying as a collective they're more than qualified to kick out some 1960s style garage pop.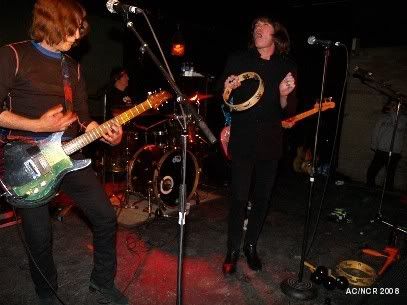 Cyril and his iconic Ampeg.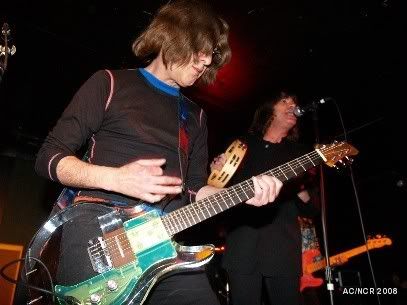 Paul looms ... and is it just me or there something appropriate about a guy named Kopf singing
Teenage Head
?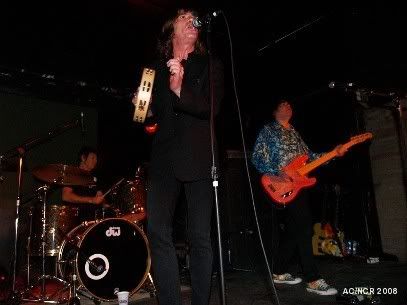 Magic action!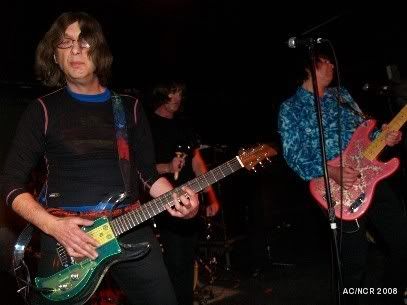 Clem drums - you can't make it out from this shot but he's wearing a CBGB T-shirt, with more entitlement than most.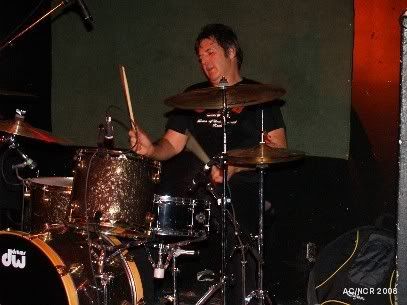 Paul gets a grip.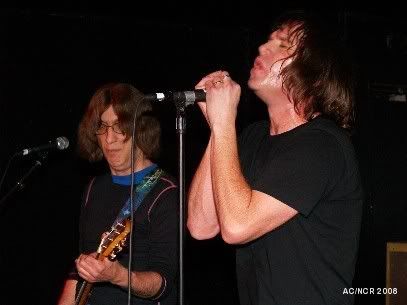 Rhythm section action!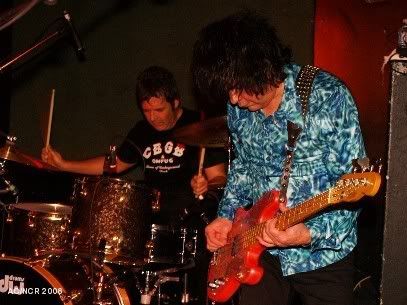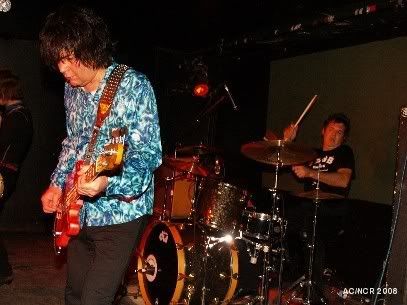 The whole lot!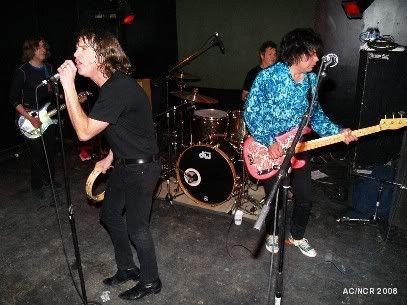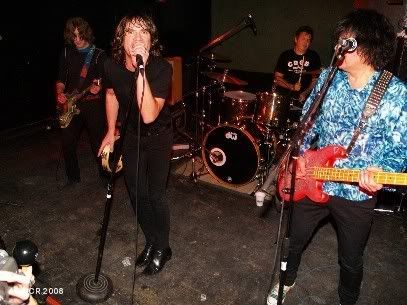 "It's time for Ottawa to shake some action!"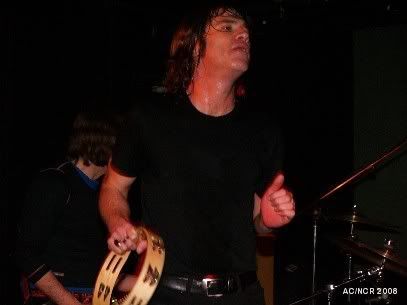 Big finish!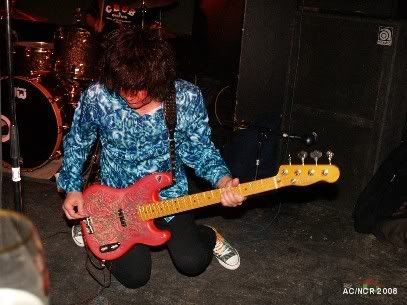 Eddie Munoz tried to coax the band back for a second encore, but they weren't having it.