If you're quite recovered from Hollerado's February 13 show at Cafe DeKcuf, you might want to head over to Zaphod's on the following Sunday - I'll give you the Saturday for free - and check out Hamilton rockers
The Arkells
.
They put on a fun show at Barrymore's last year
opening for Matt Mays and can only be better in the smaller venue. The Waking Eyes are also on board.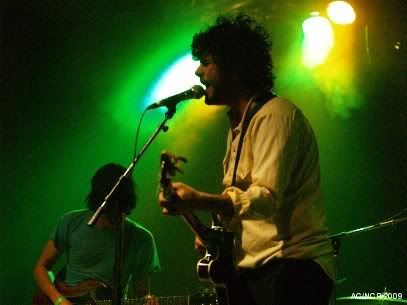 The Arkells, Barrymore's, November 5, 2008
Now if you'll excuse me I'm off to sulk because Neko Case's tour for her new album isn't passing through Ottawa (unless you count the drive from Toronto to Montreal).