I continue my dig through my photos from Bluesfest 2004 ... my photos from then appeared at the Birdman Sound website, but a bunch were never posted, and a few bands only got a single photo.
Mr. Airplane Man
was one whose only presence online (at least courtesy of my lens) has been over at pennyblackmusic.com, and that was a single snap and a few words: "Though the Black Keys failed to appear, there was still a large crowd for the newly appointed headliners, another guitar-drums duo, albeit a distaff one, Mr. Airplane Man. Their Howlin' Wolf-influenced garage blues seemed tougher than it did last year, but I still have my doubts about singer and guitarist Margaret Garrett's voice, which seemed a little flat". Since then I've tried to cut down on the use of "albeit."
Tara chimes in.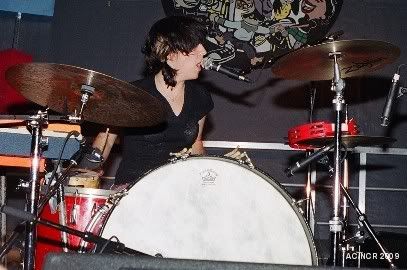 Dual action!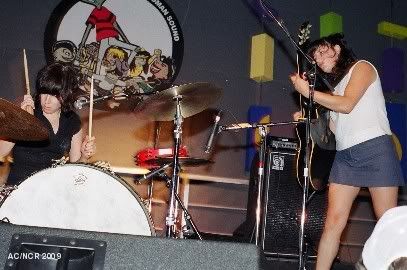 Margaret Leans.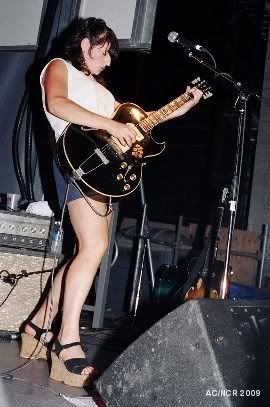 And a couple more Tara photos.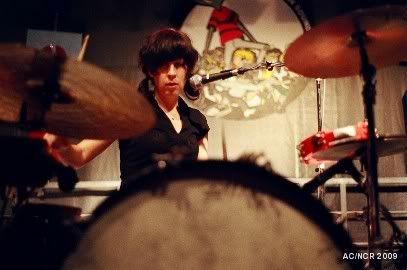 Last I heard Tara was a
Turpentine Brother
- you can see her tonight if you happen to be in Tempe, Arizona - and Margaret was
doing her own thing
, and sounding much less flat.