Iposted on the Magic Christian show just a couple of days ago, so there's not much to add about openers The Sonic Avenues ... I'm guessing they still boast a punchy Buzzcockian attack.
Sonic attack! From highly mobile lead guitarist Sebastien Godin and vocalist Maxime Desharnais.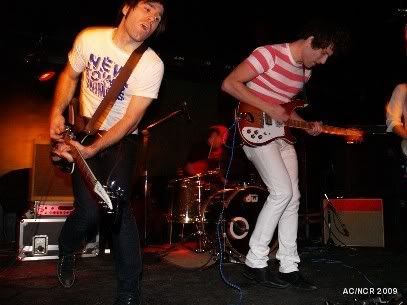 J.C. Niquet on the skins.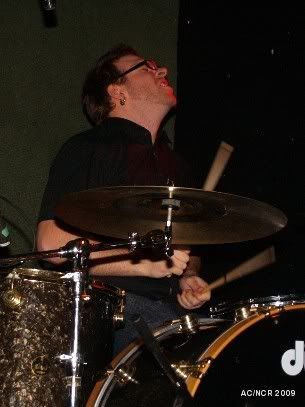 Jamie Desjardin and some enthusiastic backing vocals!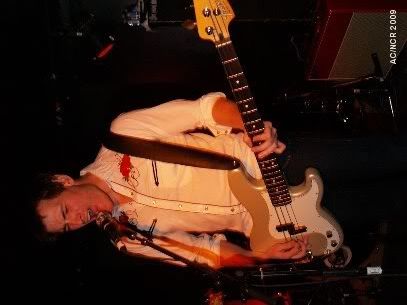 The whole lot!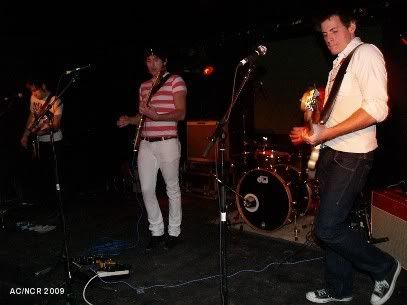 Seb goes down!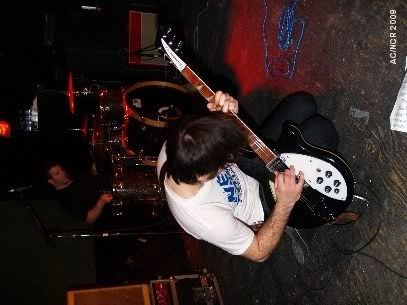 Singalong action!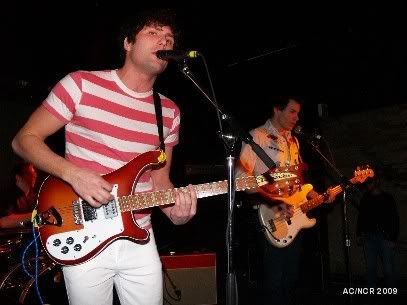 More Max!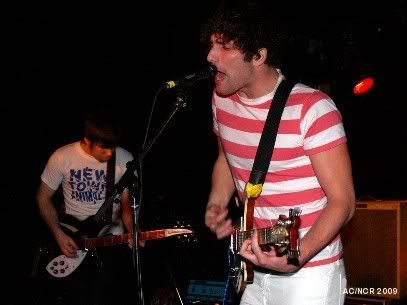 More Max and more yelling Jamie!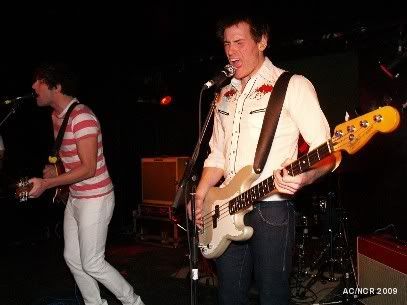 And so on!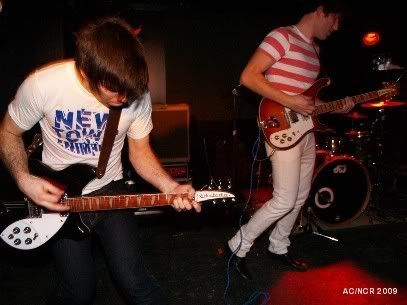 Max gets a grip.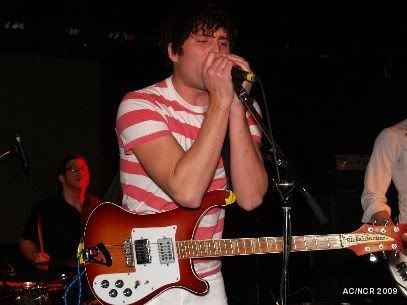 The whole lot from the other side.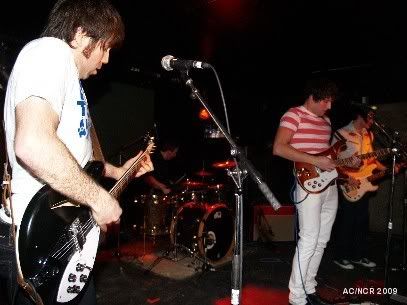 Seb tips over.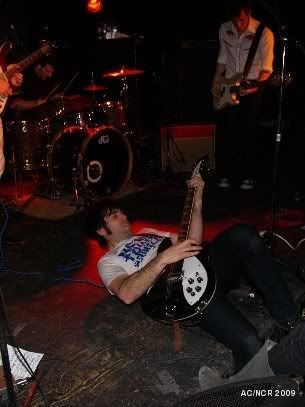 Seb is ready for his closeup.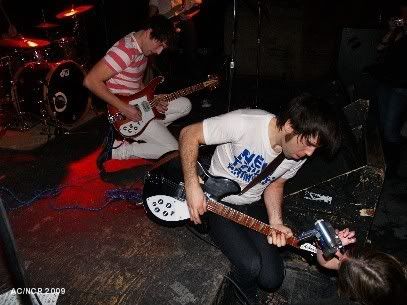 Unfortunately they had to trim their set so I don't know how their set listed cover of
River Deep Mountain
sounds let alone what I presume was an intended cover of The Kids'
This Is Rock'n'Roll
- bext time I guess.
Show reminder: Lefty McRighty gets twangy at the Elmdale House for his regular Wednesday gig.