Here we are at the last show of 2008 or, if you prefer to be forward-looking, the first show of 2009. Good2Go has popped into the Royal Oak for a few shows before, including a New Year's Show like this 'un. This was my first time inside this particular Oak. It's a pretty cozy one, with the tables neatly situated to allow a reasonably leggy singer to strut across them.
Speaking of whome, here's Good2Go singer, birthday gal and Elementary Teacher of the Year Miss Maureen.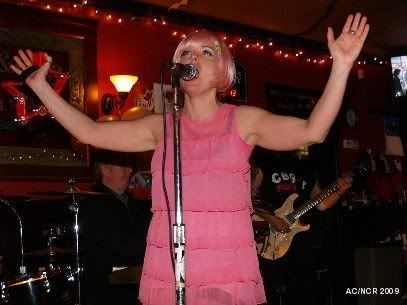 Keyboardist Glenn and guitarist Christian.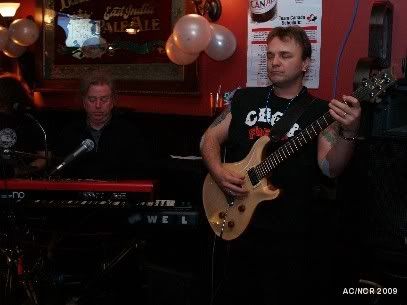 And rhythm section action with Reg and Gilles.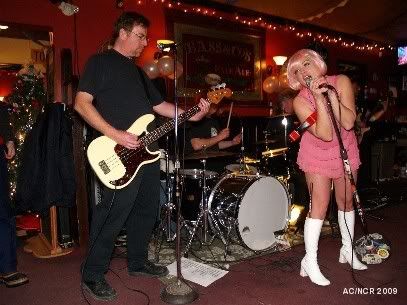 Chairs are good too.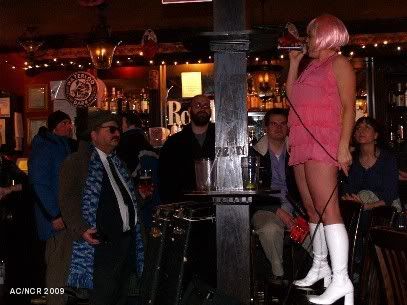 Birthday cake action!
Glen keys.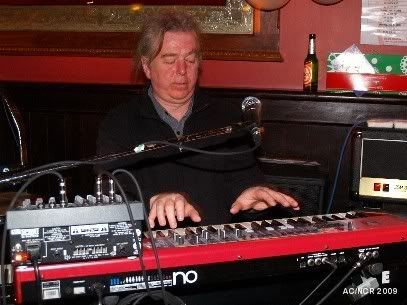 Big 2008 finish!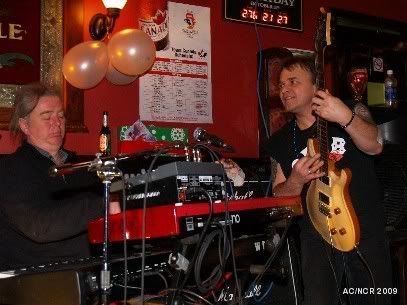 And here we are in 2009. Actually these photos got all mixed up because my camera started renumbering photos when the clock struck 12. Much like the actual New year's Eve experience, one often doesn't know what time it is ... or where you are ...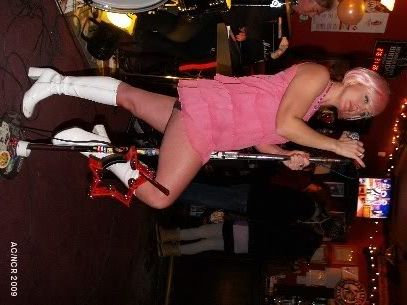 Another big finish! Possibly still in 2008.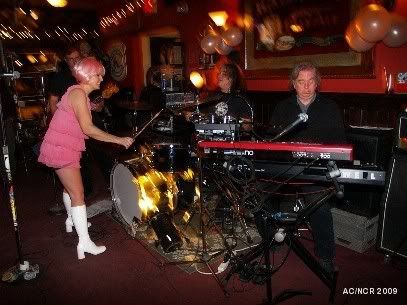 Their next show is scheduled for March 7 at the Dominion Tavern.
Show reminder: Billy Lyte performs at The Rainbow.