Once again The Fucking Machines ripped their way through a scorching set and jumped up and down on its remains. The ever-morphing lineup now includes Dave Williams of Last Communion and The Sedatives. The Stygian darkness of the Bytown Tavern's basement means that most of my photos turned out to be group shots, since I had to trigger the autofocus on my camera by directing it to one of the ceiling lights. Anyway, we kick thinks off with a nice sedate group shot suitable for sending to one's parents and/or court-ordered guardian.
Now for the shocking stuff!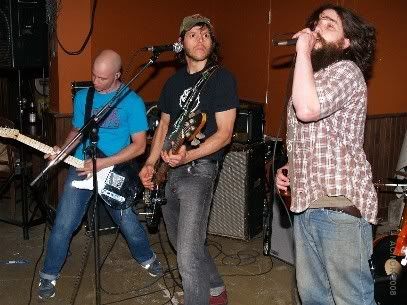 I'm going to pretend Dave Jackson was making a naughty shadow puppet show.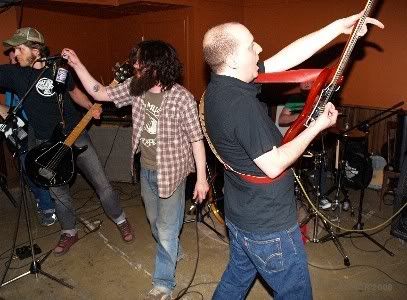 Emmanuel Sayer gets involved.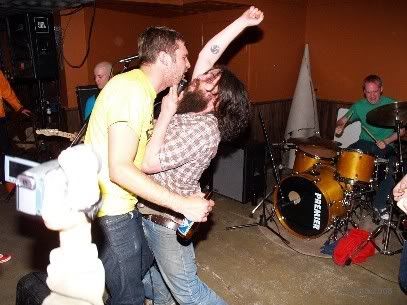 This was Dave Williams' first show with the band.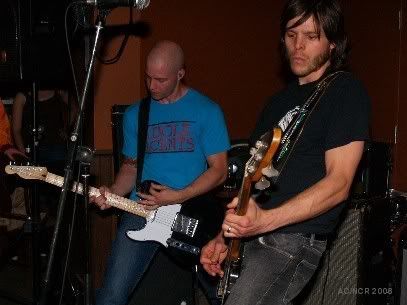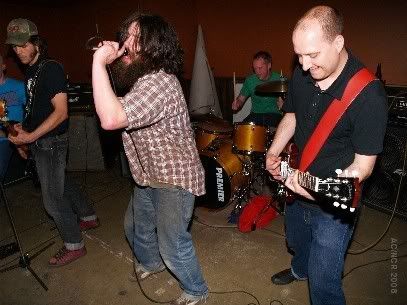 Hair-flipping action!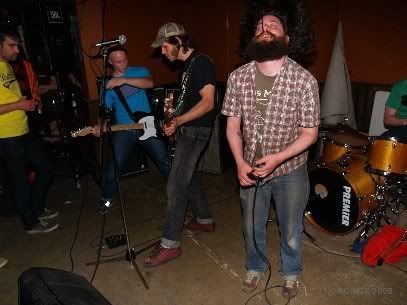 And so on!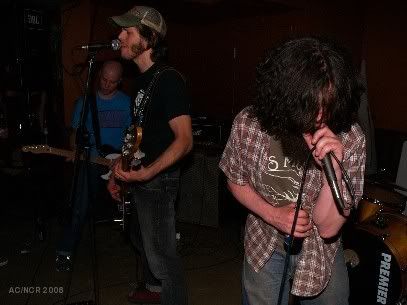 The whole lot!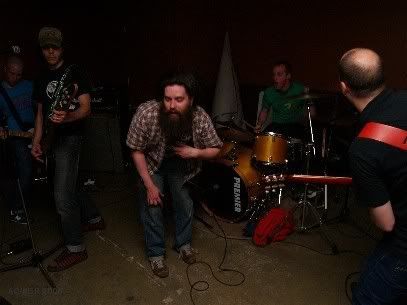 Audience participation action!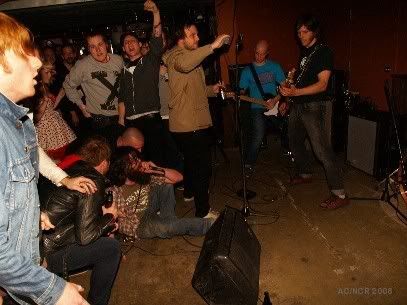 Sixpack singalong!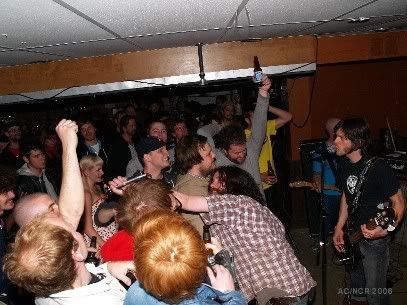 As raging a show as usual. They're performing June 14 as part of the Gaga Weekend.
perform at Zaphod Beeblebrox;