I had the early shift Friday night and figured that if a put the pedal to the err, pedal I might make it home soon enough to catch Garaga's record/CD release show. I did miss Boom Creek, but managed to see a good-sized chunk of Tokyo Sex Whale. They sounded super heavy. You might not to be able to make out the microphone on the left in this somewhat dark photo, but they were also set up to record this gig.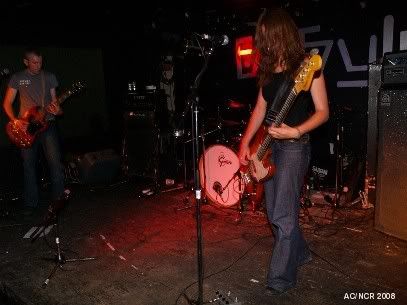 Tokyo Sex Whale, Babylon, June 20, 2008
Then I ran back home for my spare batteries ... good thing I live close by. Garaga tore through a dozen or so tune; they had their new drummer John Knoll of Gruesomes fame.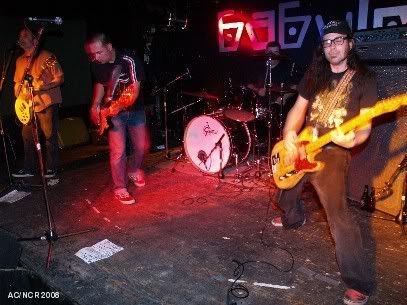 Garaga, Babylon, June 20, 2008
And now I'm off to iron a few shirts while I listen to their new record.