Despite or because of the fact that Winter Gloves were the band sandwiched between Murder Plans and Bonjour Brumaire that I didn't go to see, they left the best impression. Their electropop with a dance beat makes me think of Woodhands. A lighter Pleasure Forever would also work for comparative purposes.
Mainman Charles F. is an excellent singer with a high register.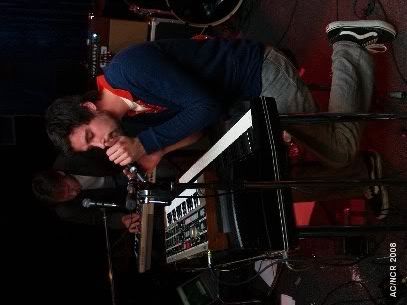 Patrick Sayers should be familiar to all for his work with such rocking combos as Tricky Woo and Young Galaxy.
Louis Fernandez also handles glockenspiel duties.
Vincent Chalifour plays the keyboards and also sings backup.
Gloved action!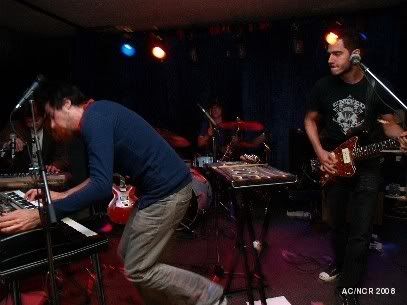 Poorly cropped action!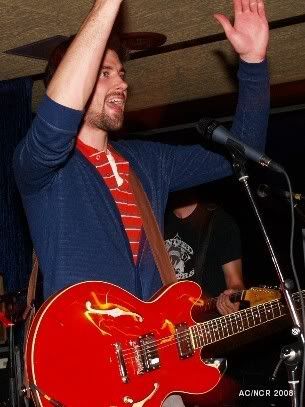 And so on!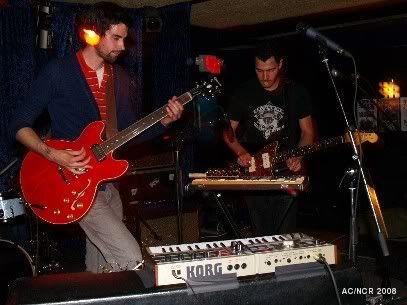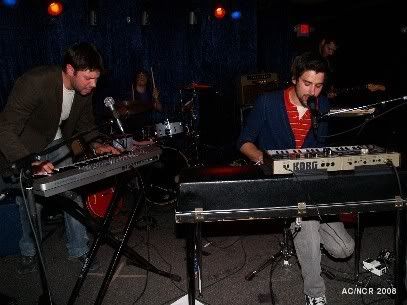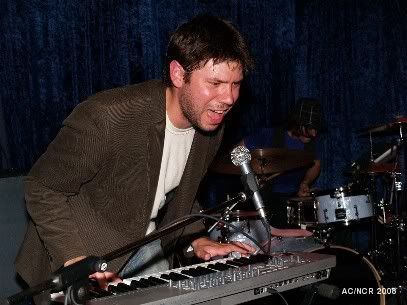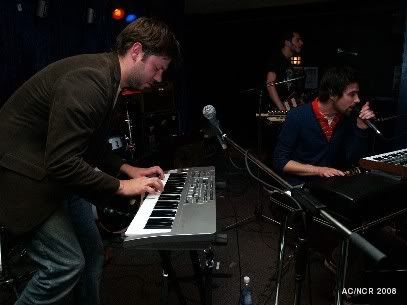 A really sharp performance. This was their third time through town; hopefully a fourth is not far off. They were handing out free CD-Rs but I'll be darned if I can find mine. They plan a full-length CD for this fall.