Another Tuesday, another hardcore night at The Bytown Tavern. First up, Humans Off Planet Earth! with some crusty death metal punk boosted by extra-echoey vocals.
And here they are! Guitarist Jordan, singing drummer Tyler and bassist Maverick. With a guest appearance from Suicide Pilots guitarist Peter Pants, who was retrieving the tom as it once again fell off the kit.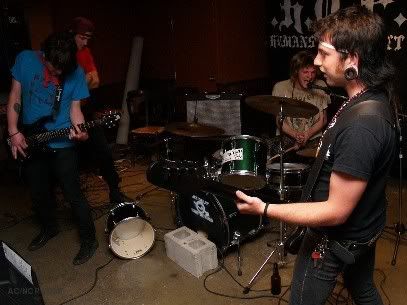 Tyler. Are HOPE! the Sir Lord Baltimore of crust?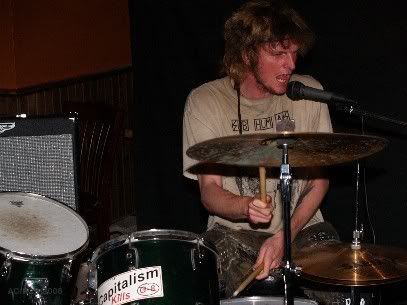 Jordan models the latest in terrapin fashion.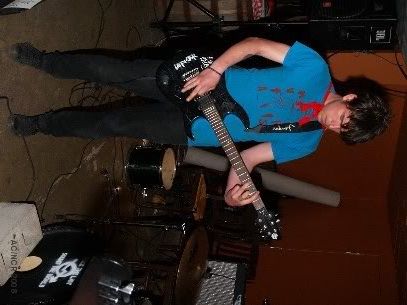 Maverick.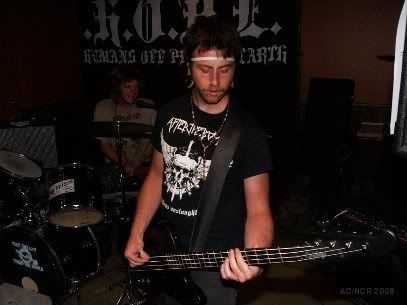 Rhythm section action!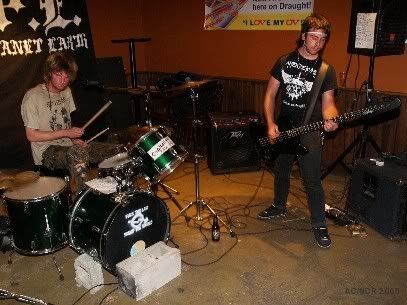 Feedback action!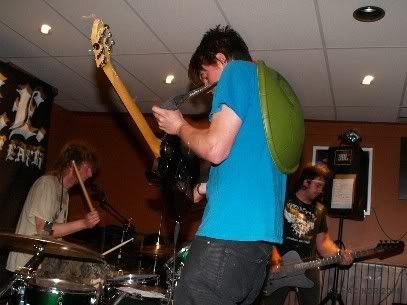 And some last-minute knob-twisting.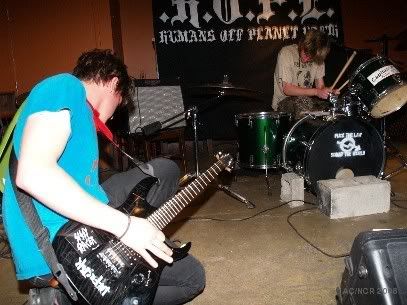 The next show is slated for the A&A Speedshop July 17.