I shouldn't have tarried over Japanese chambara films last night. I got to Zaphod's while Matthew of Acres was introducing the band's last song, Diplomats, and also praising the new hand-dryer in the men's washroom. It was a powerful performance by both band and dryer.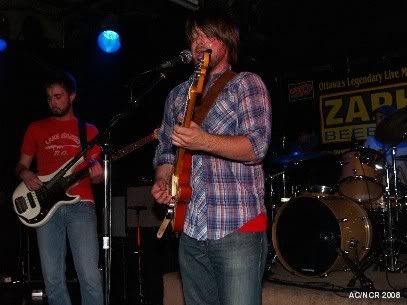 Acres, Zaphod Beeblebrox, June 28, 2008
These Electric Lives put on a really stellar set. As before I hear echoes of The Cure, Interpol and Bloc Party. This may be just my internal Adorable fanboy speaking, but I also thought Mark Stanfield (depicted below) was sounding a lot like that band's Piotr Fijalkowski. They had a better audience than the last time I saw them, also at Zaphod's, as a headliner over Embassies of Denmark.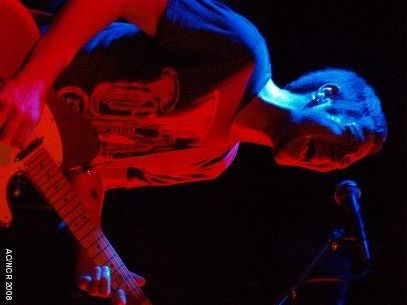 These Electric Lives, Zaphod Beeblebrox, June 28, 2008
Finally The Late '94s rocked the house. The crowd swelled considerably by the time they got on stage for both their first performance and their CD release show. Ryan O'Hagan, Tristan Knott (that's them below) along with bassist Mike Short and drummer Mike Bond, who was in thumping good form.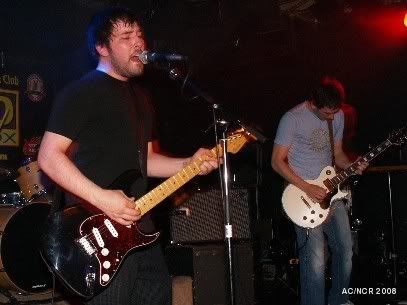 The Late '94s, Zaphod Beeblebrox, June 28, 2008
A promising debut.