Holy Fuck brought the show to a close with an awesome set of their ersatz electronic psychedelic groove. This was the third show I've seen by them, and they seem to be better each time. Unfortunately I couldn't get into a good spot to take photos, but I had a swell time bopping to the music along with 300-plus other people.
Graham Walsh reaches!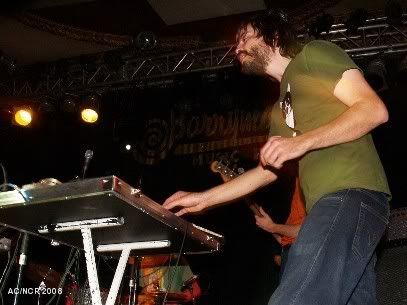 Brian Borcherdt has it all on film.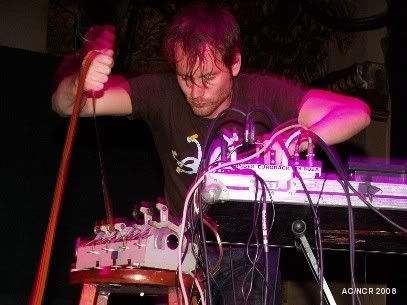 The last time I saw them, Mike Bigelow (not Kevin Lynn, as I said earlier) and Glenn Milchem anchored the combo. This time around they had Union Dues-payer Matt McQuaid on bass and Matt Schulz of Enon fame on drums. And a very solid rhythm section they are too.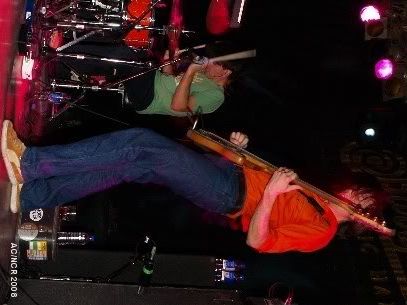 Melodica action!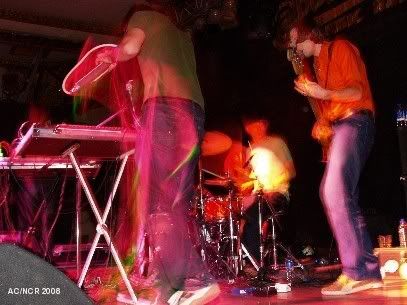 More rhythm section!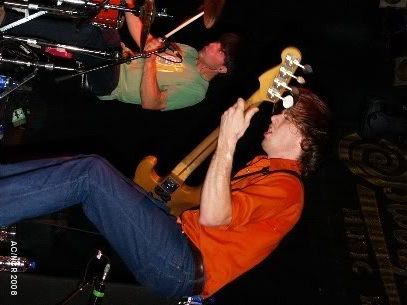 The crowd was large and loud.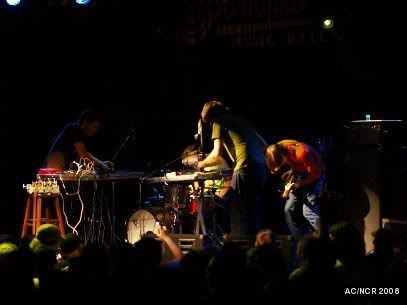 And so on!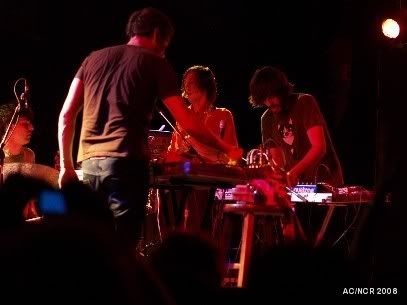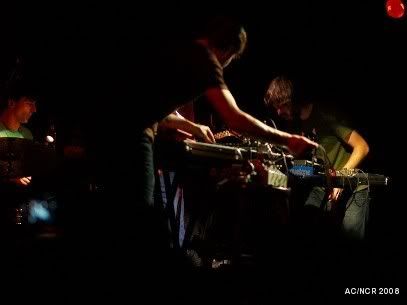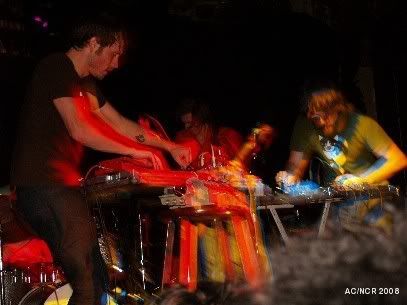 They're currently on tour in Europe.