The Holy Fuck show takes a switch to less squelchy pastures with Crush Buildings more tune-oriented set. As with the last show by them I caught - opening for Grizzly Bear - they didn't sound much like anyone else on the bill, yet still managed to fit in.
James and Dan Hay.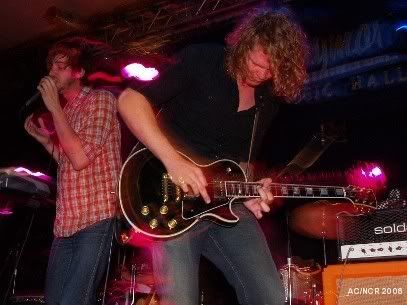 My one Eaze photo. Which is horrible.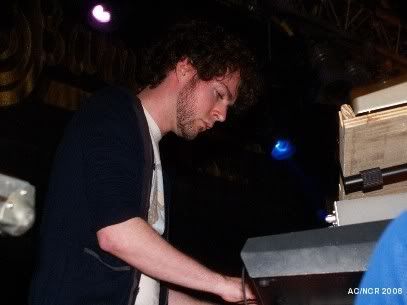 My one photo of drummer Mike Steenbakkers, which is almost as horrible. Note the "Say No To Dan" T-shirt ... although since it has a prohibition sign, maybe it's actually saying say no to say no to Dan?
Also on board for this go around was Luke Duross from Relief Maps, playing mostly bass and a bit of guitar.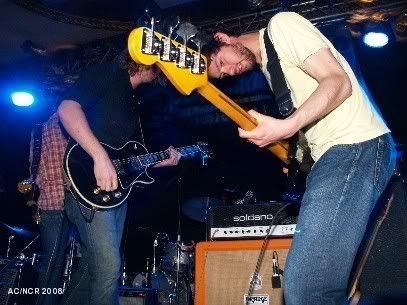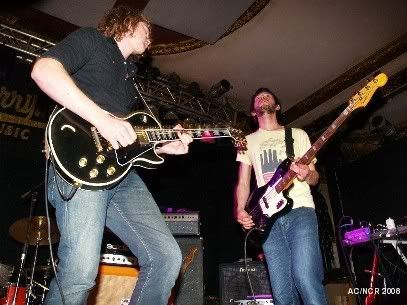 More rocking from James and Dan!
"I believe this is the first time Dan has played bass on stage since high school," James observed.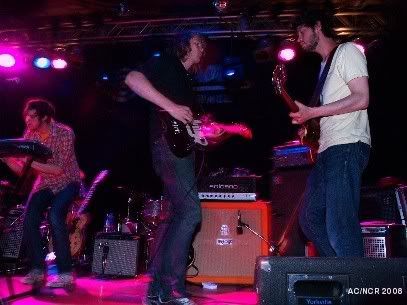 Pointless overexposure. Or James' head exploding - you decide.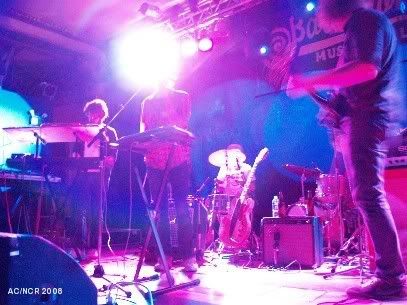 Big finish!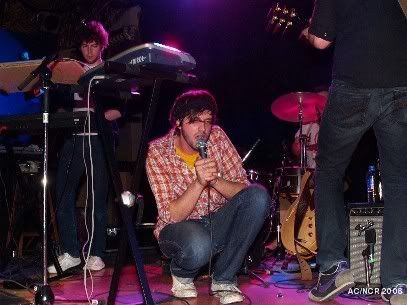 So far, so good!