The Magic is a Guelph supergroup of sorts. Originally started by Geordie and Evan Gordon, it sems to have expanded into a sophisticated yet muscular pop ensemble boasting members of the Two-Minute Miracles, The D'Urbervilles and The Barmitzvah Brothers. Just take a gander at the first picture below, taken as they wound up their set. From left to right we've got Tim Bruton of the D'Urbervilles, Sylvie Smith of The Barmitzvah Brothers, Geordie, Miracle man Aaron Curtis on drums and Evan. It's a star-studded lineup, I tell you ...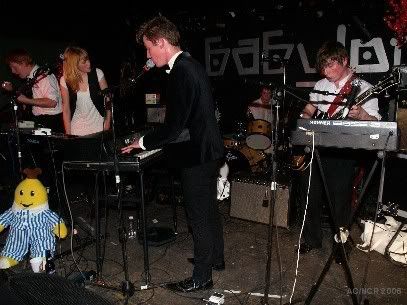 Evan twists a few knobs.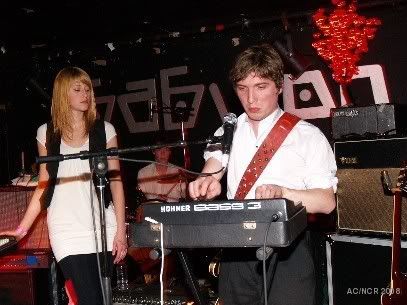 Singalong action!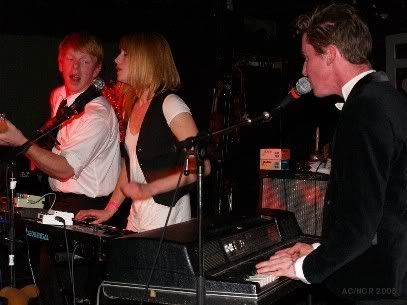 Tim turns red.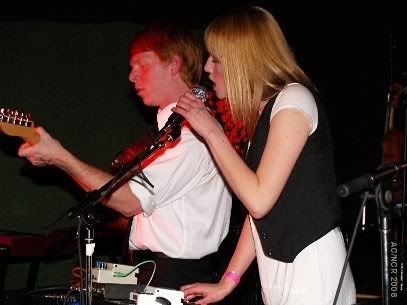 Brotherly action!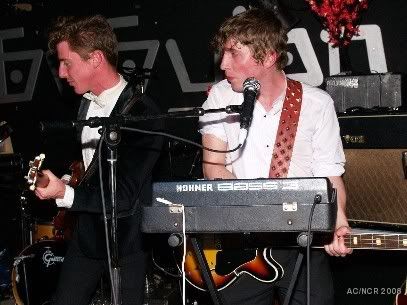 Sylvie shows off some moves.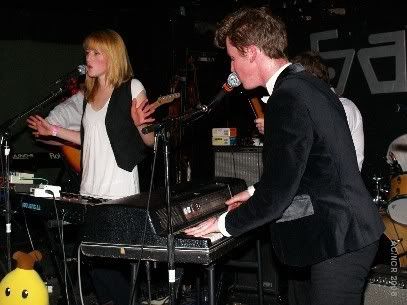 Geordie guitars up a storm.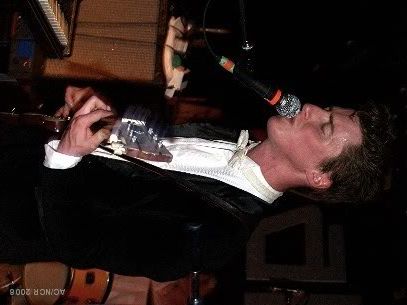 Electronic drum pounding from Sylvie.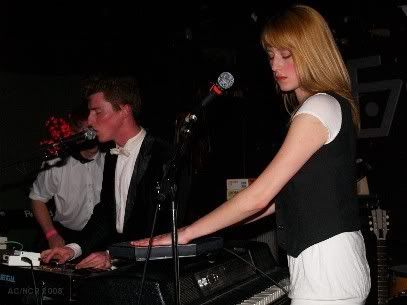 All this and a guest appearance from Alex Chow of Islands too boot.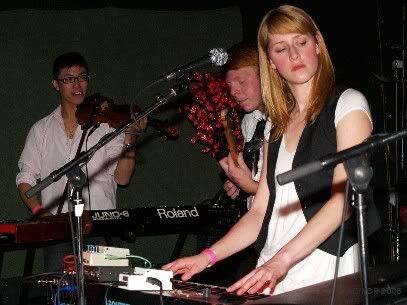 I was moved by their set to buy their tour CD-R. It's basically Geordie and Evan and a few helping hands. I eagerly await a full band debut.