The Oholics come Gothenburg, home town of The Soundtrack of our Lives and their precursor, Union Carbide Productions. Ebbot Lundberg, frontman of TSOOL and UCP caught their act one night and decided to mentor the sextet. They've garnered a hefty buzz on the strength of their Madchester-Rolling Stones crossbreed sound and a sharp cover of Syd Barett's
Lucy Leave
.
From left to right we have guitarist Peter Freibergs, keyboardist Axel Mord, singer Christoffer Rydestaehl, sitar swinger and spacebox tweaker Anders Thunarf and bassist Hannes Thunberg; drummer Niklas Hjort is back there somewhere.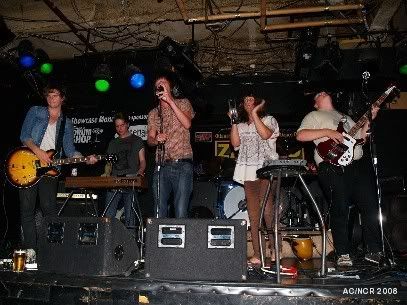 Some songs require twice the tambourine.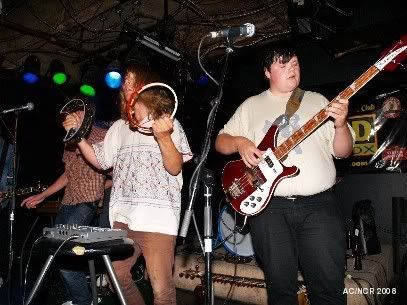 Rhythm section action!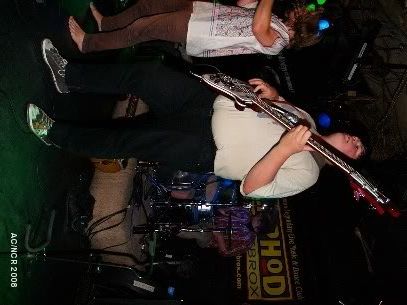 Thunarf's sitar playing was either not good or suffering from technical difficulties.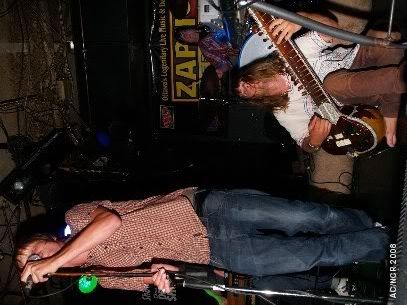 Christoffer takes off.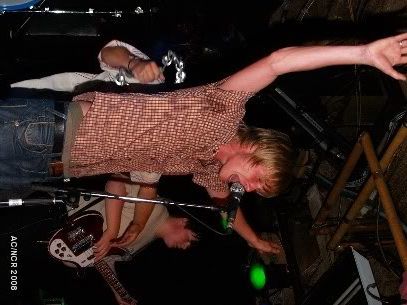 The spacebox was cool.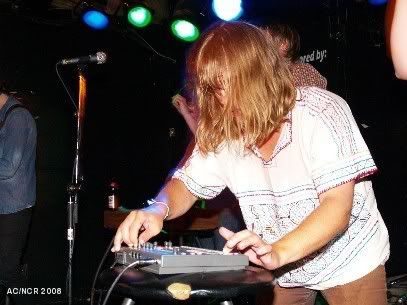 This cowbell takes two people to operate.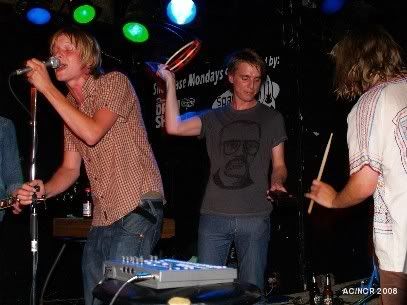 More Peter and more cowbell.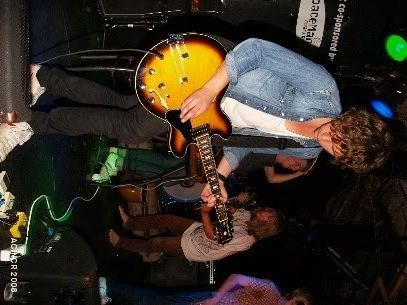 And so on!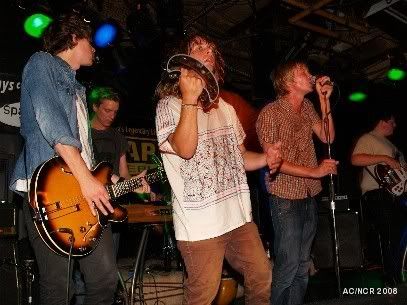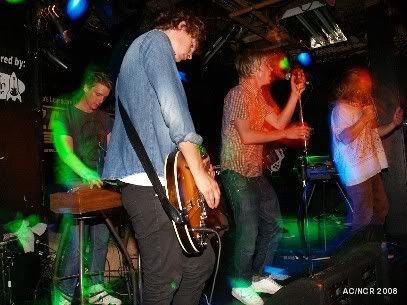 Anders works the crowd, which was actually pretty decent, if shy.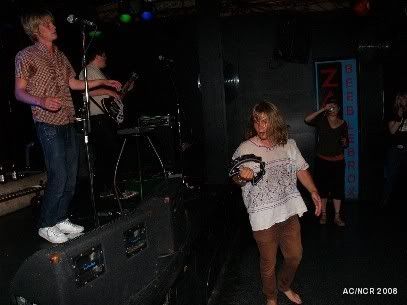 Good show; I've seen a lot of this kind of band, it being my preferred taste and The Oholics leave me with the impression of a promising young outfit.