Islands used to pair downer lyrics with peppy pop and curveball tunes incorporating rap and other oddities. On its new album
Arm's Way
, the band's music is a dark melodic churn with the same sinister ambience of Pleasure Forever and The Afghan Whigs.
Islands' sound is also reflected in their stage gear. Once, the whole band wore white; now they all year black (though a few holdouts still wear white sneakers; replacing one's footgear is apparently a trickier business). They've had the same lineup for the last year or so, and that's meant a much sharper sound as well. This was a really excellent set - my favourite by them to date - with the band zipping through their set list with superb effect.
Nick Thornburn is still the least hairy-chested performer in indie rock.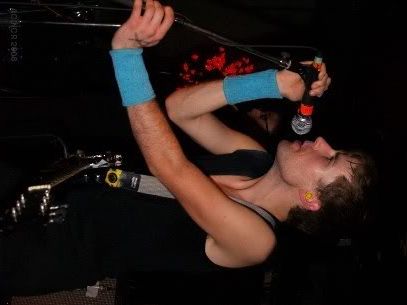 Since I was stuck over on the right of the stage by the capacity crowd, most of my pictures are of guitarist and saxophonist Patrick Gregoire.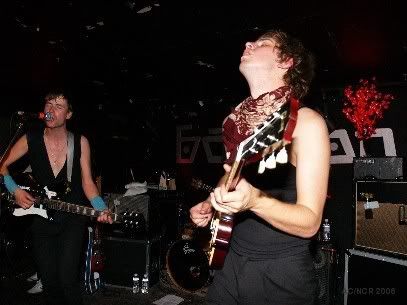 Nick and a not very good picture of brother violinists Alex and Sebastien Chow.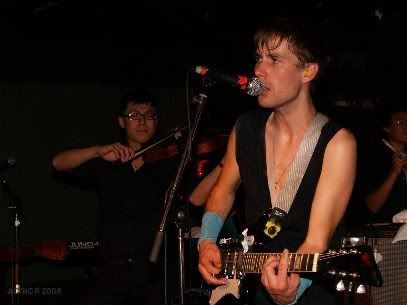 More Patrick!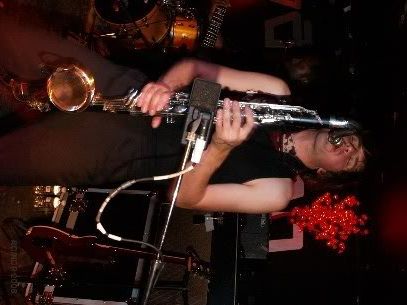 You can almost make out drummer Aaron Harris at the back of this picture.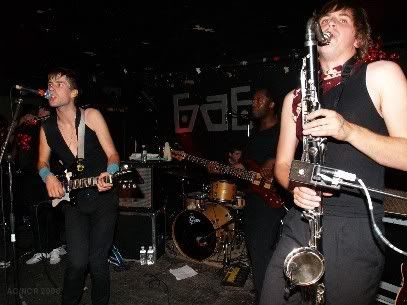 More Nick and more brothers!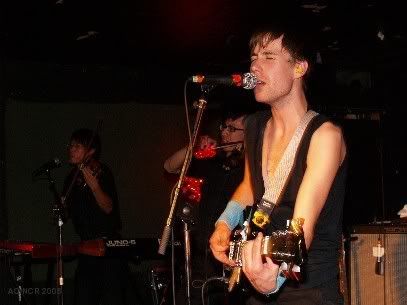 And so on!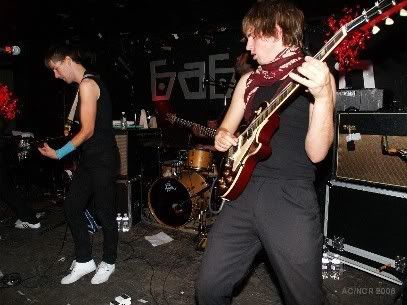 And last but not least bassist Patrice Agbokou.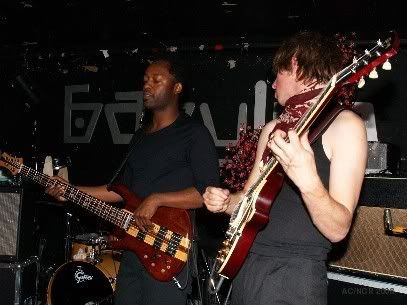 A dynamite show.