Yikes, you go see a few shows, post a few previews and the thing you know you're a couple of weeks behind on your posts. Back on June 11 I went to see Loose Ties, Hellbros and Erick Von Erick play a sweaty show at Zaphod's. It was seriously muggy up near the stage, with only one fan to shift the air about. Since Stabatron and Nightwolf's mother was there, they took pains to point out that despite singing about murder and destruction and such they didn't approve of any of that kind of thing.
Stabatron!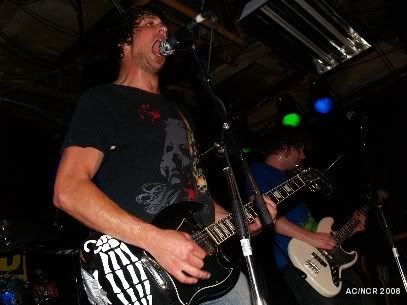 Killbot!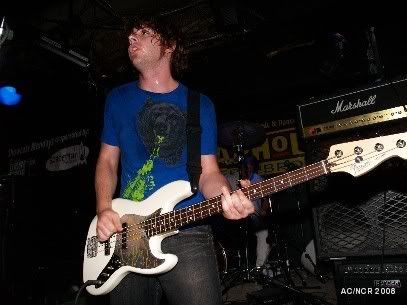 Nightwolf! And a powerful fan.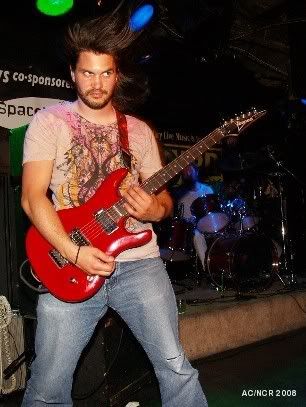 Count Rockulla!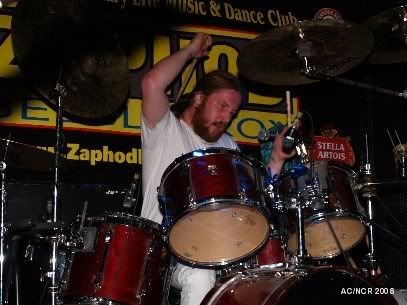 Killbot shows excellent colour co-ordination with the Zaphod's lightshow.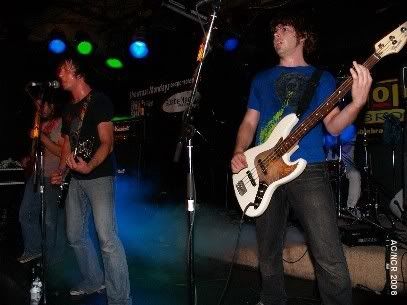 Of course there was plentiful hairshaking.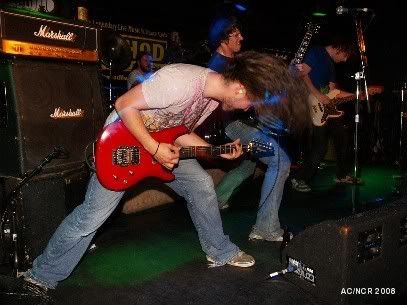 Faceoff action!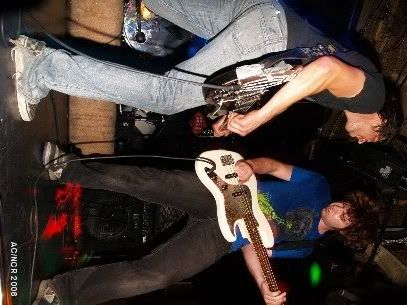 And so on!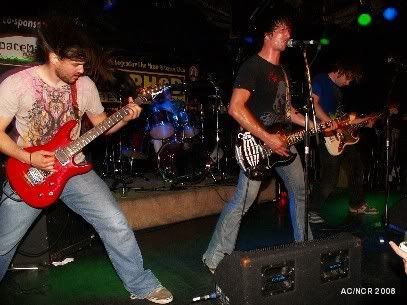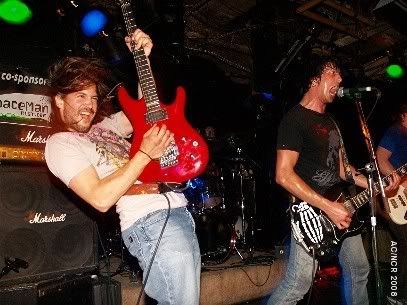 They have an upcoming show on the Booze Cruise with The Sick Sick Sicks.