It seems like its been a while since Barrymore's has hosted a show I've been free to attend - in fact the last time I was there was for their New Year's Party in the waning hours of 2007. There wa sa bit of a party atmosphere this show as well, albeit less champagne. First band on this Holy Fuck-topped bill was local act Squelchbox - actually one guy named Sean with a gab bag of electronic noises and a good ear. His nom de electronica is appropriate - he really does produce a lot of squelching, groaning noises with his gear, intermixed with some catchy beats and other stuff. A great opening set.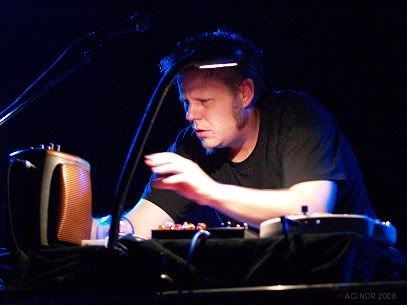 Next up were Crush Buildings, who were sounding quite indie-poppish on this occasion. Jame swas even sounding a bit like Robert Smith. The last show I caught them at they were very eclectic. The focus was a bit tighter this time. For this show they had Luke from Relief Maps on board to play some bass and guitar. (And in the last post on them I wrote they were a band "I don't expect to sound the same next time I see them" - I was right for once!)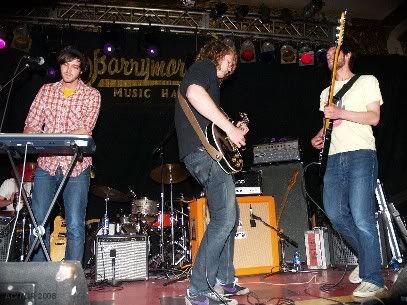 It doesn't feel like almost two years since I last saw Holy Fuck - also at Barrymore's, opening for Wolf Parade - perhaps that's a side effect of seeing two really good sets in a short space of time. Well, now I can add a third. The band has been really excellent every time I've seen them. This time they were even more psychedelic. It's not a reach to make a Hawkwind comparison.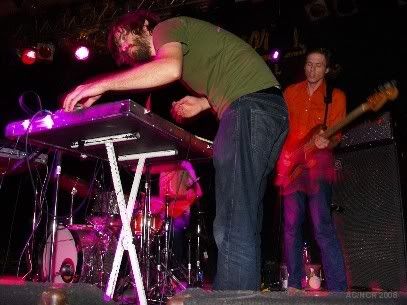 Great sets from three outfits that combined well.