A week after the Erick Von Erick show and I was at Zaphod Beeblebrox again, this time for The Bella Bombs and travelling Swedes The Oholics. I wonder if the comparison with Mensen in the review of
Liquid Explosion
in
Gearhead
had anything to do with the lineup. This was the first gig from the Bombs that I'd seen since the punk rock baby shower in anticipation of e-bomb's impending motherhood.
Honey Bomb!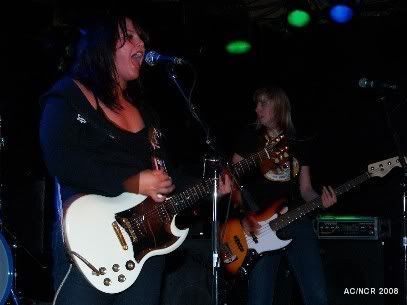 E-bomb! Thinner than the last show.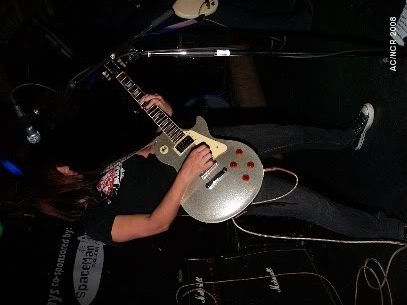 Turbo-bomb! Sporting an appropriately Scandinavian T-shirt.
Suspect Device!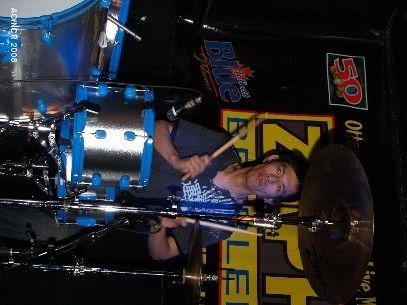 Rock action!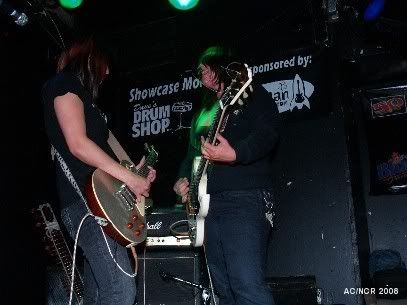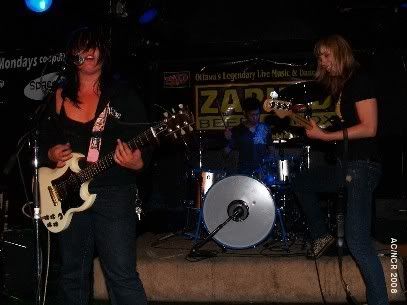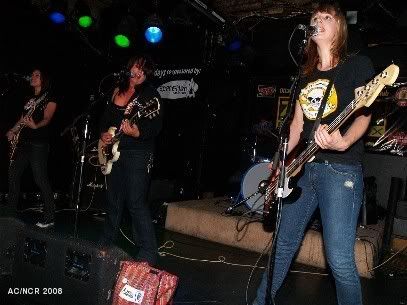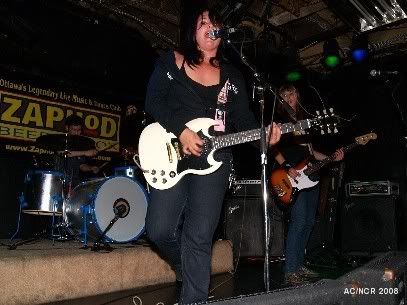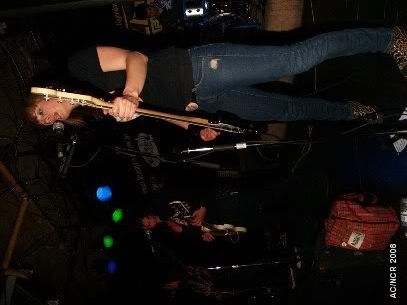 They certainly haven't slowed down. They're playing the SCENE Music Fest in St. Catharines at the end of July, and Sneaky Dee's in Toronto in August.