Bonjour Brumaire and Winter Gloves made a trip to Ottawa at iheartmusic.com's behest; the opener was locals Murder Plans. They put on a swell set - they definitely deserve a larger local following.
Michael Simon and Connor McGuire.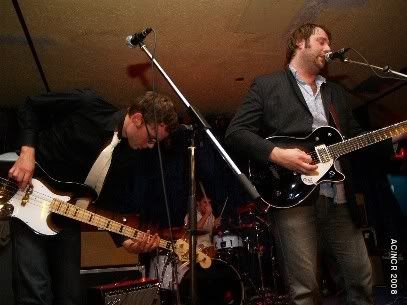 Nicholas Descarie and Michael are obviously rocking the negatives look.
Joel Jacques works the steel.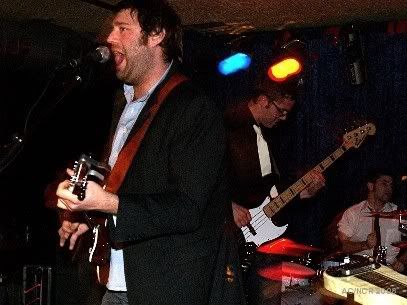 Singalong action!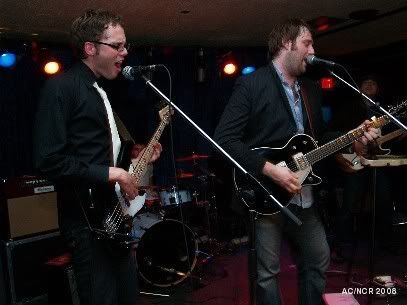 The whole lot!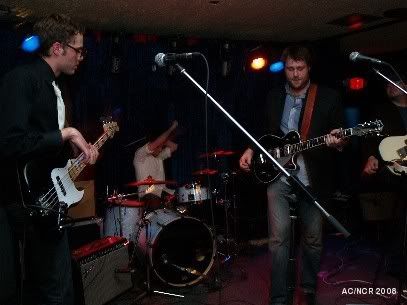 And so on.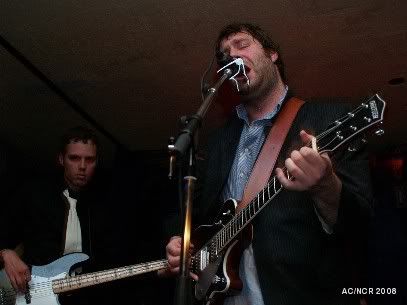 Still waiting for that full length they were allegedly recording ...