The Balconies left the best and biggest impression of the Meatlocker shows. I didn't realize as I was watching them perform that I had in fact already seen them all play live before: Jacquie and her brother Steve in Jackie in the Kitchen, Jacquie again in Jetplanes of Abraham and Liam with For The Mathematics. Their high-energy pop made me think of Blonde Redhead, and their new album (which I purchased after their recent Bluesfest set) is quite good as well.
Jacquie races about - as she is wont to do.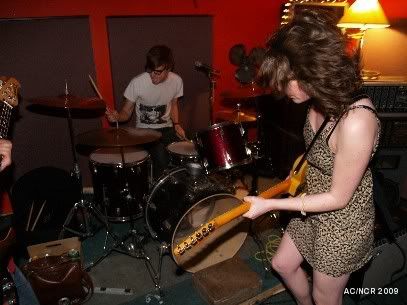 Steve sings!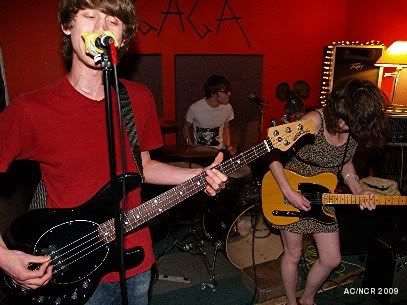 Liam drums! And also sings.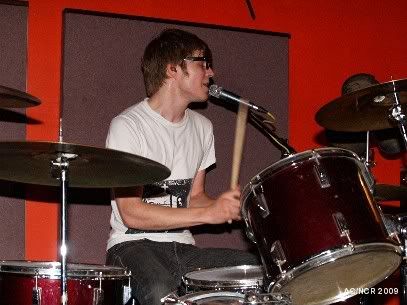 Shaking action!
Jacquie from below.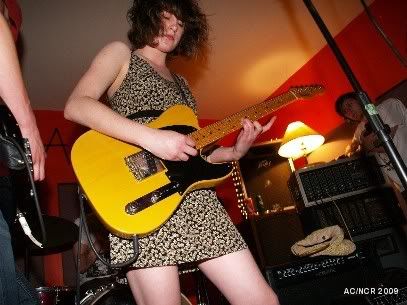 The whole lot!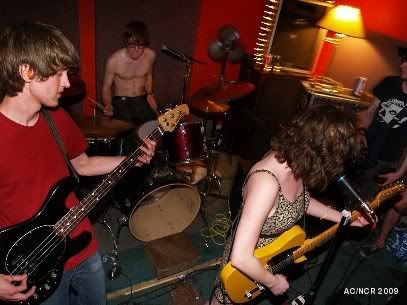 And so on!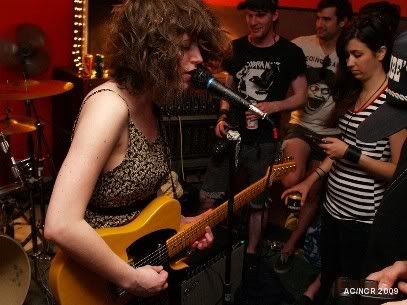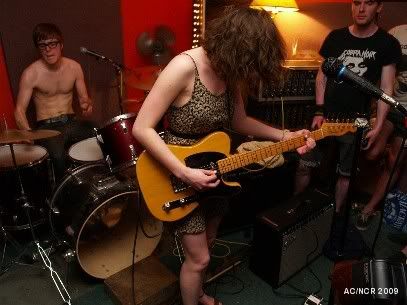 Shirtless drummer action!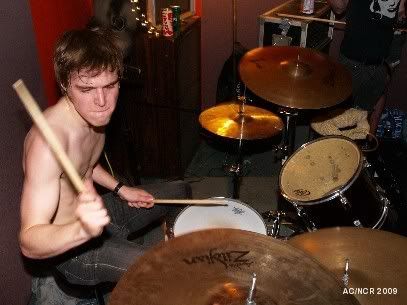 The Balconies have obviously caught the festival bug ... following their Bluesfest appearance they're playing the i(heart)music fest at Cafe Dekcuf August 21.