The Suppositories were next up for the large stage at the Gaga Weekend's Meatlocker matinee. I'd seen them twice before, opening for Wire among other things, but this was the first time I'd seen them with Feline Ilona on second guitar. Their minimalist brutalism (or brutal minimalism) was therefore even heavier than before on their many songs about girls and explosions.
Starting with some faceoff action!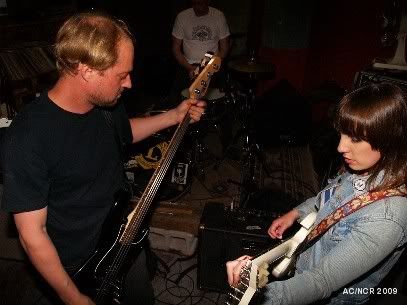 Mark frets, Ian shouts!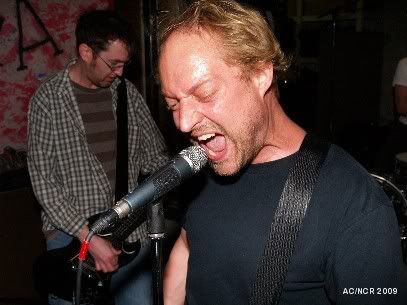 Audience action!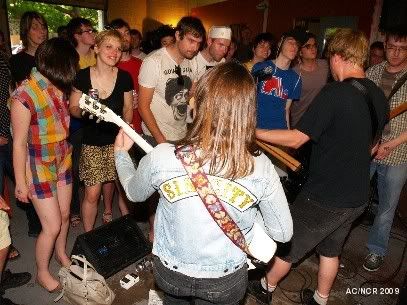 Rising action! Mark - aka Jeff Squealey - had to change guitars and took a loaner from Jo of Germ Attak.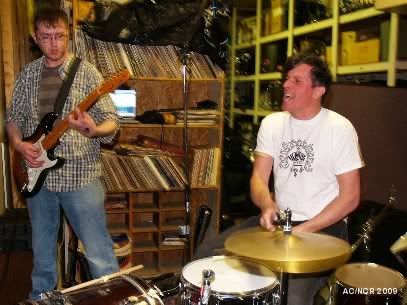 More shouting!!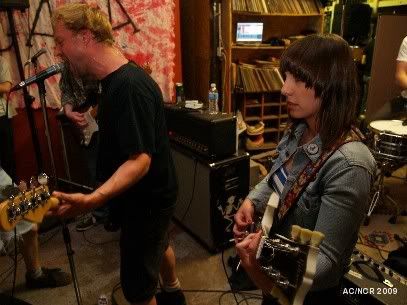 Mark rocks the Strat.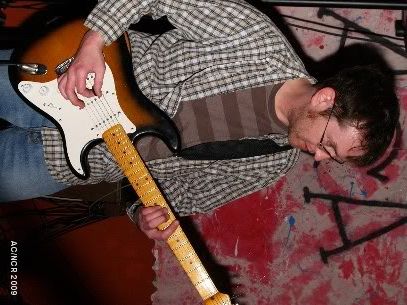 And so on!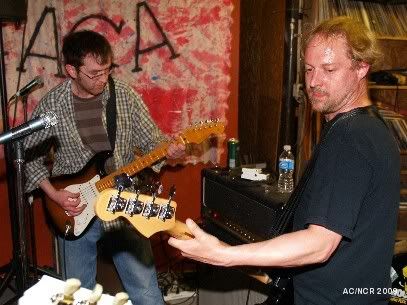 The whole lot!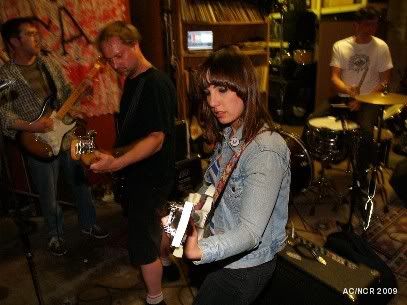 Big finish!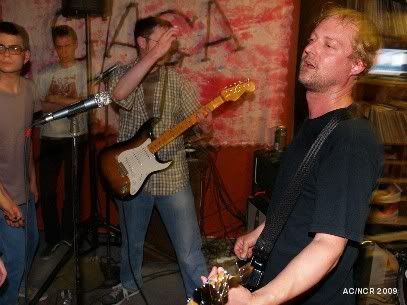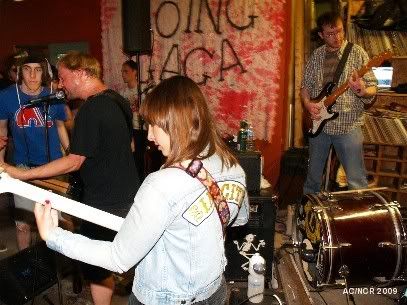 They were recently up in Wakefield ... no word on what comes next.