The next act down in the dungeon was
Savage Crimes
, a band that bears a striking resemblance in terms of lineup to Nervous System. Jess and Matt are going to have to start marketing themselves as a hired gun rhythm section to local musicians. In this case they're doing time with former Sweet Jane and current Savage Criminal in chief Todd.
That Todd!
That Matt!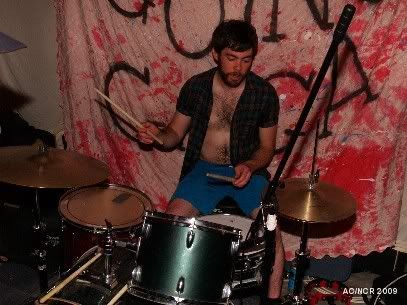 That Jesse in a little too much closeup. He was also a Sweet Jane for a while there.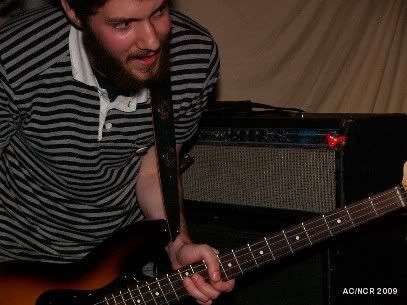 The whole lot!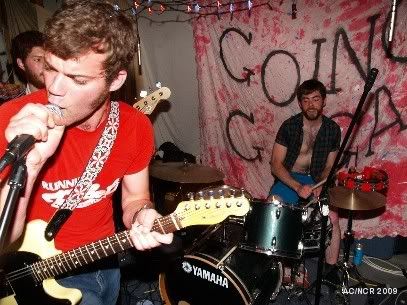 "Yodel-eh-hee-hoo!" There was no actual yodelling.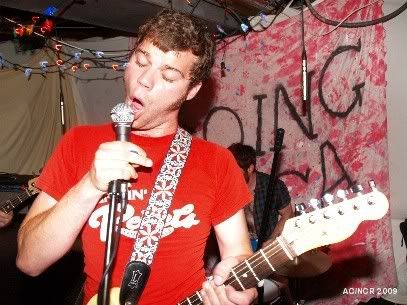 Jesse can play bass and reach for a beer at the same time.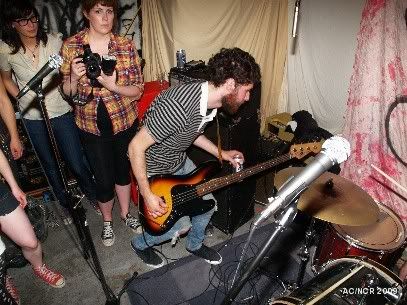 Big finish!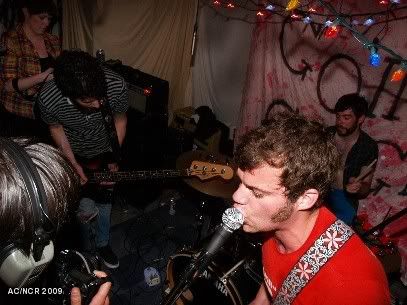 As mentioned yesterday, they're doing a show at Kaffe 1870 in Wakefield with Suppositories, Holy Cobras and Zebrassieres.