The White Wires have taken the Ottawa pop scene by storm, whipping audiences into a frenzy here, there and everywhere.
Introductory high-five action!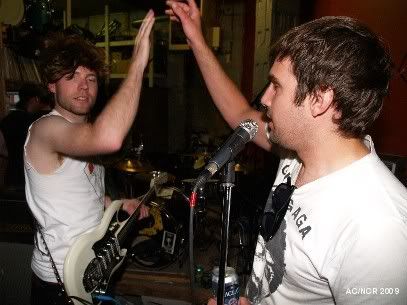 Rhythm section action!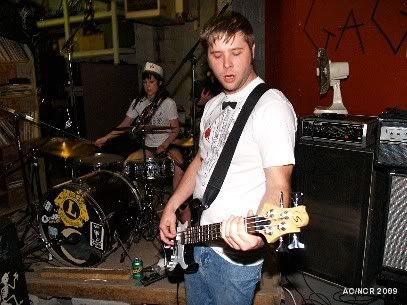 Allie! Again!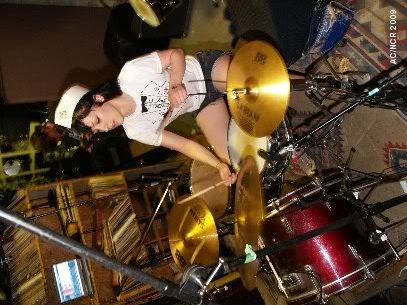 Ian wigs out!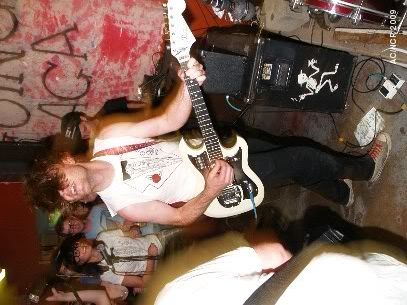 Luke sings!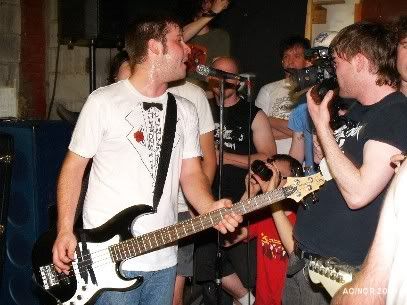 Beer-spraying action!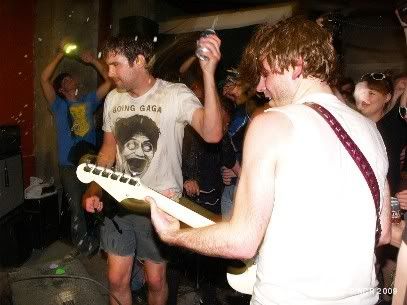 Beer-drinking action!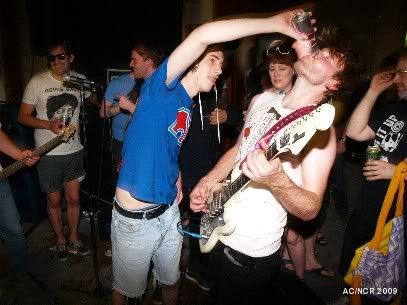 I'm not sure what that is on Nigel's head.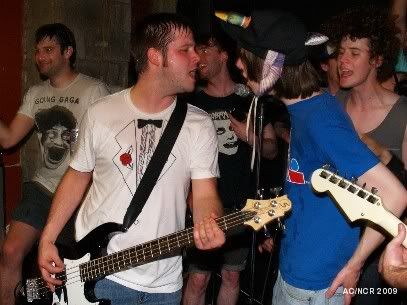 As you can see the crowd has long ago stopped respecting the stage boundary, such as it was.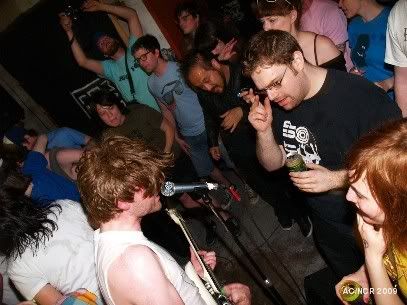 It would have been a hectic finale to the day's entertainment, but there was still more to come. They're going to tour with Nobunny in early August, including an Ottawa stop on August 8 at the Polish Party Palace.