With Bluesfest over its time to head on back in time to Ottawa's other major festival, the Gaga Weekend. That means heading back to the small room where the Centretown Cripplers told everyone to squeeze in close so both band and audience could be shoehorned into the tiny space. I'd seen The Allrights' sister band a month or so prior to this show and was glad to see them again.
Matthew Wells sings!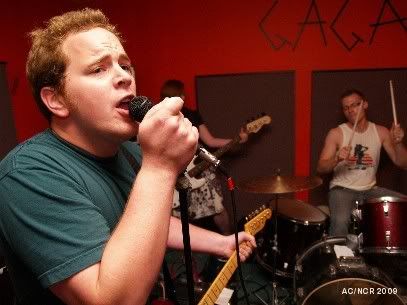 Brendan Harrison handles the keys.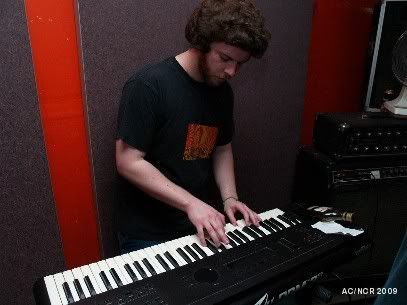 Mel Sturk sings and percusses.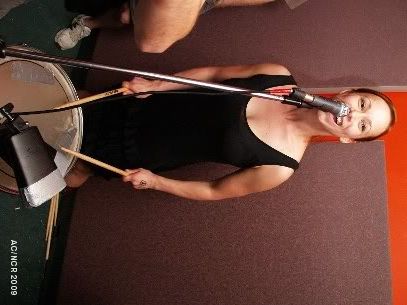 Jamie Warren drums!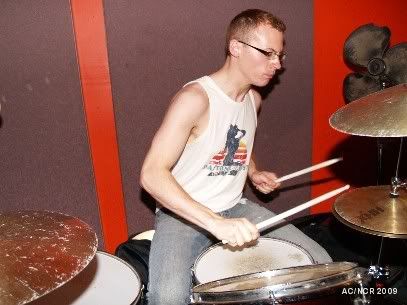 Chris Cook shouts! Also featuring guitar lifting by Dave Banoub.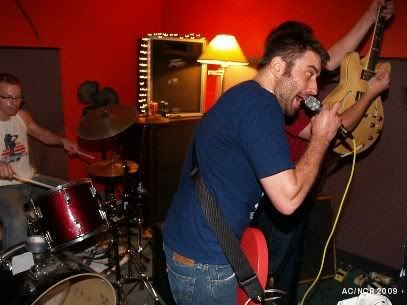 Rhythm section action! With Devin Tomaney!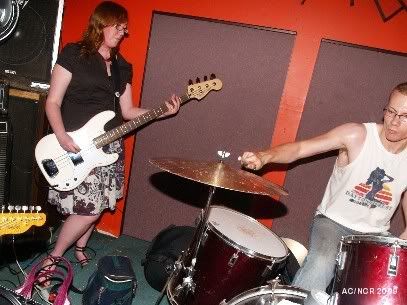 Singalong action!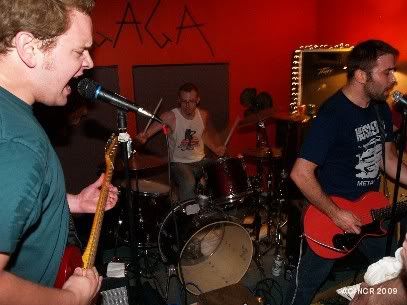 More Mel and Brendan!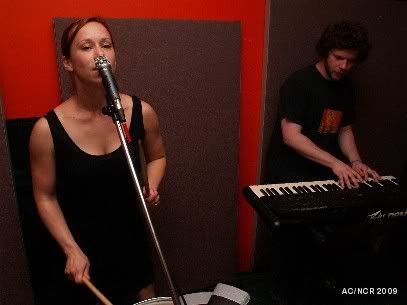 Dave models the latest in tambourine-wear.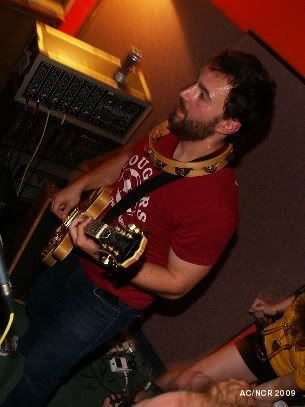 Guitar action!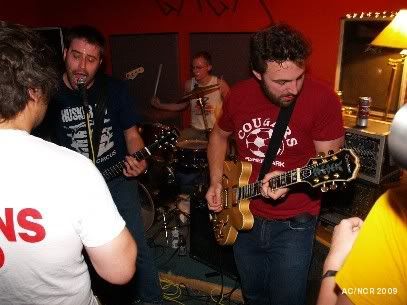 Overhead action!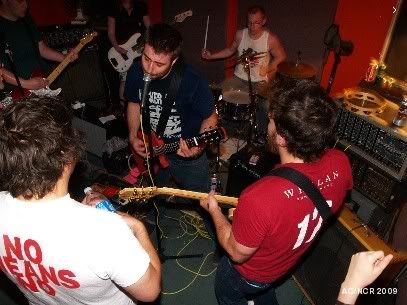 Falling over action!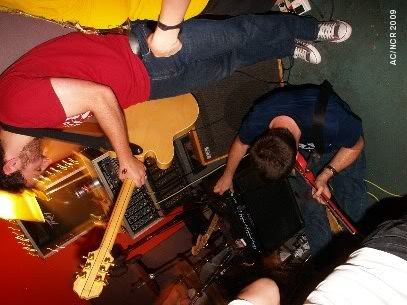 Another rambunctious performance.
Show reminder: Slim Cessna's Auto Club performs for all the good people at Babylon; The Power Goats perform at the Rainbow. The Elmdale House hosts The Woodrunners.