Sudbury's Joliettes offered a change of piece with some serious vocal harmonies and a bit of a folk twist on pop rock.
Singalong action with Jen Tomlin and Melis Welch.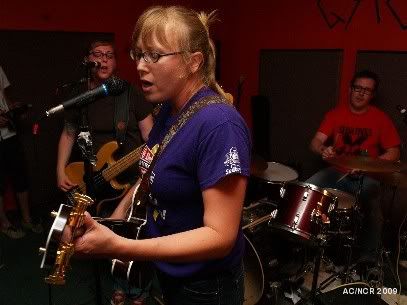 Marco Donato rocks the six strings. He also rocks the eight strings and five strings in The Saltcoats.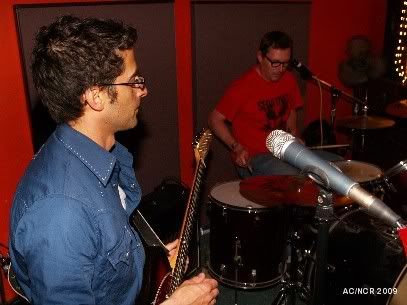 Drummer Rob Seaton also fronts the Statues, who played later that night. Here he models the latest in Sedatives wear.
More Marco!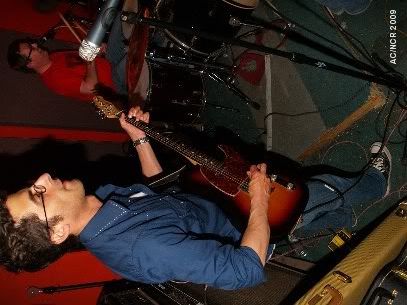 More Melis!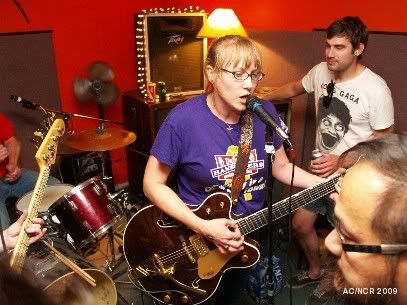 The overhead view!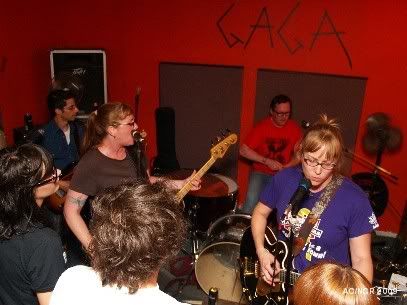 Jen sings!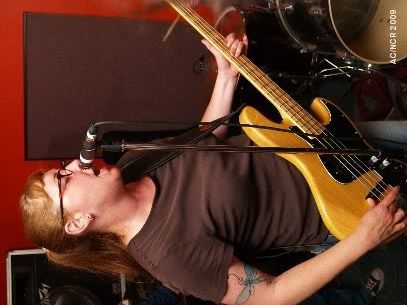 And some final singalong action - the group's specialty I'd say.
If memory serves, Ian Manhire said a release on Going Gaga Records was in the works.
Show reminder: Reuben DeGroot plays the Elmdale House. Mothers of the Lower East Side perform at Irene's; Dears outcasts Black Diamond Bay and Arietta are at Zaphod's. Joel Martin, The Mark Inside, The Escape Mode, The Termights and Shaun Francisco play Mavericks.