The Felines are calling it a day, alas! No more will the leopard-print loving quartet rock the town with their Cramps-inspired sounds ... although you have to figure they'll all be keeping busy on the music scene. Ilona Spo-dee-o-dee is off course also slinging her axe with The Suppositories drummer El Maraschino - a.k.a. Allie Hanlon - also drums for The White Wires and has some tunes of her own. I expect that Morgan and Molly will also be gracing our ears with musical sounds in some way or the other. We'll see ...
Spotted action!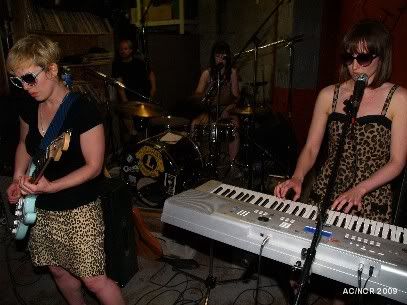 Morgan sings!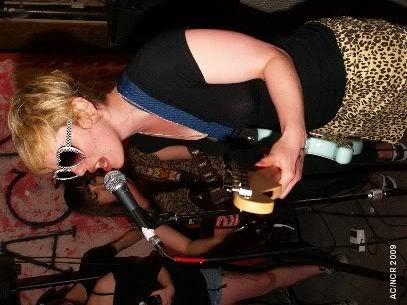 Allie rocks the traps.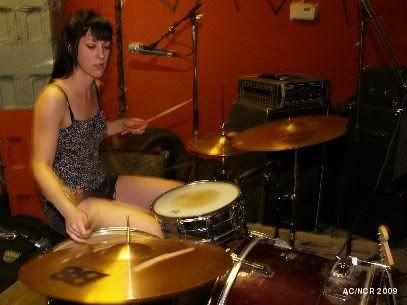 Steel Rose sings some.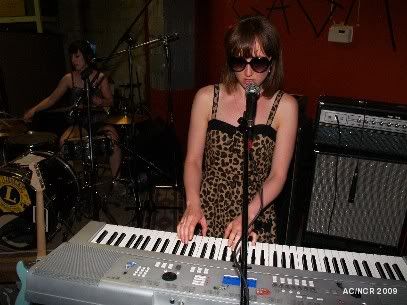 Ilona bars the chords.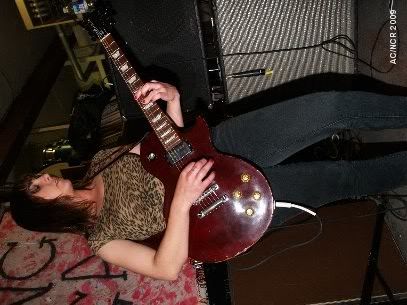 Morgan switches to bass.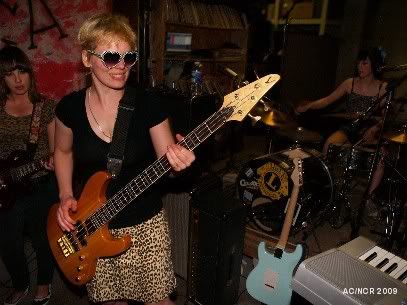 Shirt-tossing action!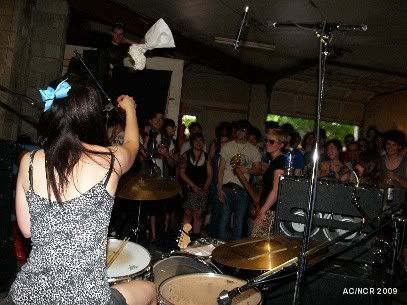 Faceoff action!
Big finish!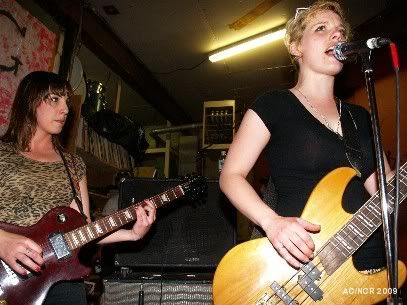 So, when's the reunion show?