Next up in Cozzie's Dungeon - aka 854 Bronson Ave., minimalist psych-punks Holy Cobras, showing off their new rhythm section and generally sounding like The Germs and, what with Rod's affection for weird guitar noise, early Sleeper. They started things off by handing out Kool-Aid - "Drink the Kool-Aid!" says Danny. There was also some splashing, but I was turned away at the time and didn't see what caused it or why. All I know is that when Danny wears a rain slicker it's probably a sign of sogginess to come.
That ne whythm section, Kristal and Davey "In Every Band" Quesnelle.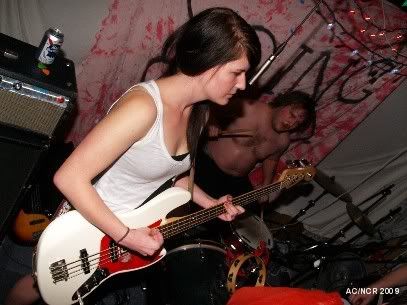 Danny works the crowd.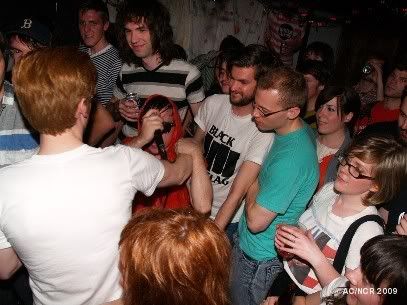 Rod rocks Ric.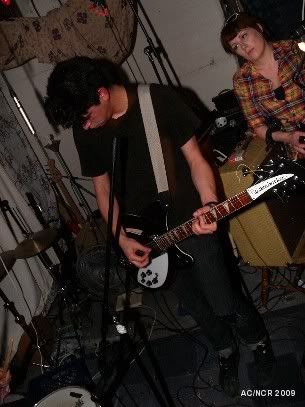 Davey prepares a Gaga drum salute.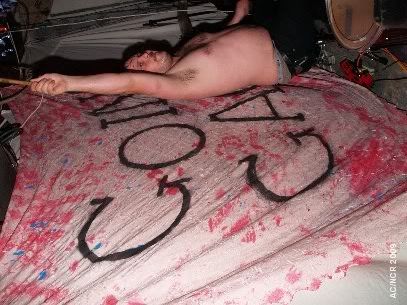 Drink contemplation action!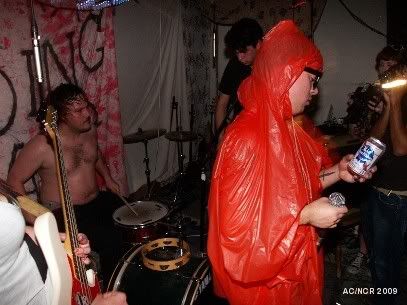 There was some wear and tear on Danny's outfit.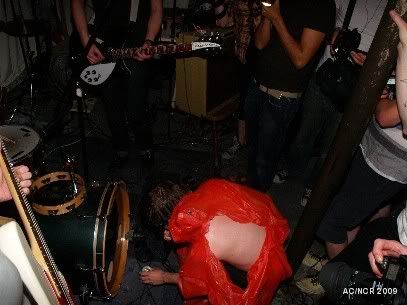 Christmas lights!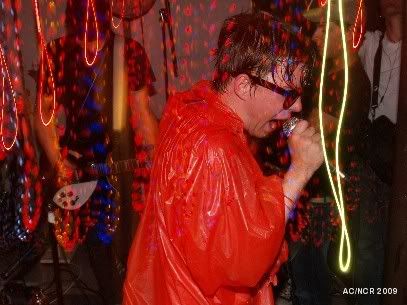 And finally some shirtless action.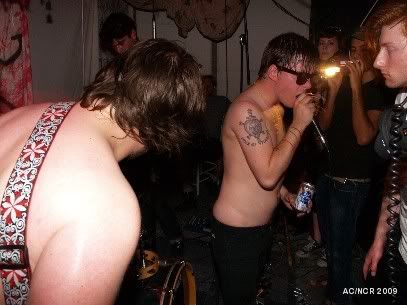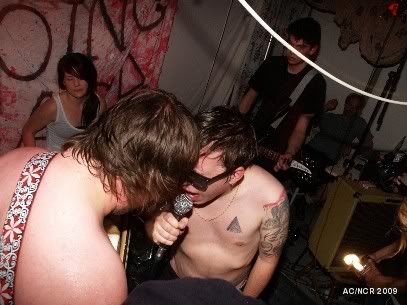 Their two upcoming gigs are both in Quebec, one in Montreal and one over the river at the Kaffe 1870 in Wakefield with Suppositories, Savage Crimes and Zebrassieres.