Man, I thought my Gaga Weekend backlog was bad, but with Bluesfest's arrivals I guess I'd better start cleaning things out, eh? So back to Cozzie's for the evenings capper, Beach Blankets. If you've seen a Beach Blankets show, you already know there was a lot of crazy frat rock goodness and plenty of drinking. If you haven't what are you waiting for?!?
Michael "TLC" Hurts models that evening's Hawaiian look prior to things getting underway.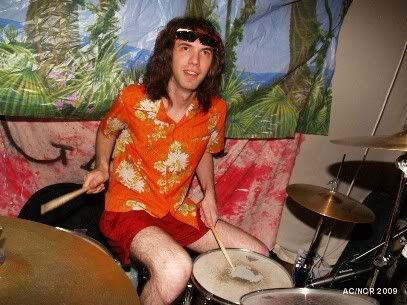 Daniel takes his stand.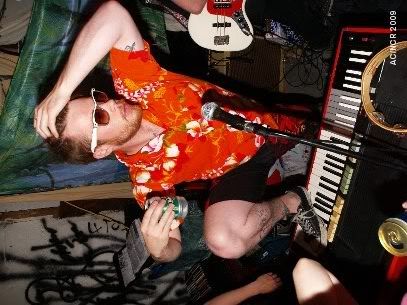 Mihajlo rocks the mesh as KJ looks on in horror (not really).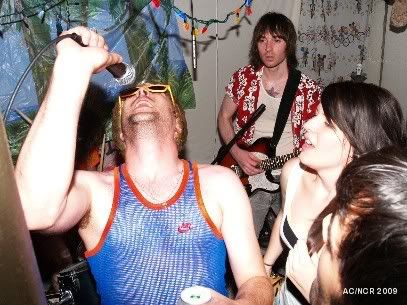 Andy looks tres mid-80s.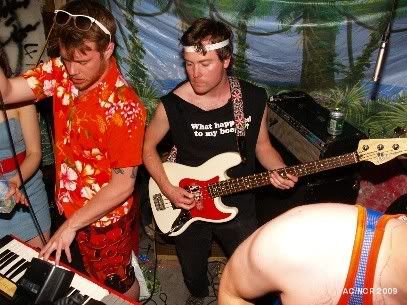 It's not easy to tell at first glance, but Daniel is in fact sitting on Mijhalo.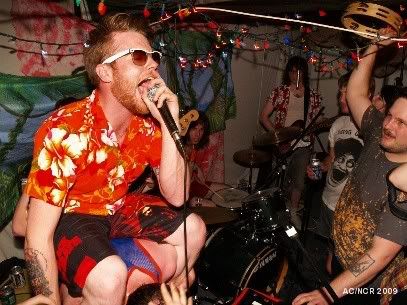 Singing, tambourine shaking, Daniel's butt, etc.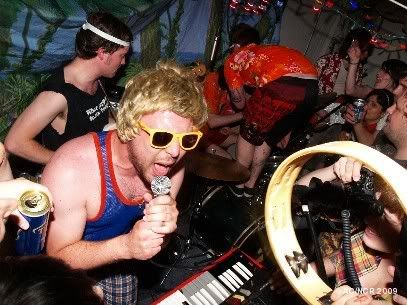 Singalong action!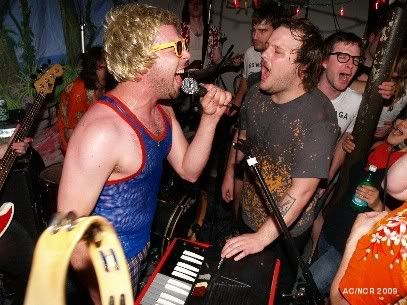 Daniel works the crowd.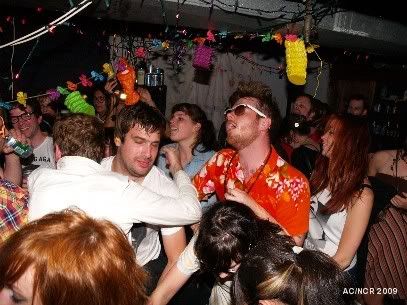 They've only got one microphone between them.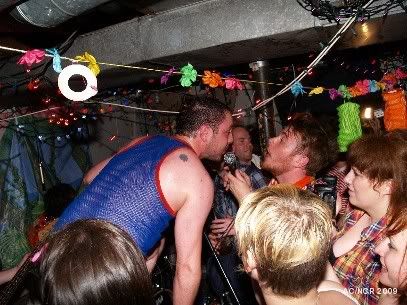 Big finish!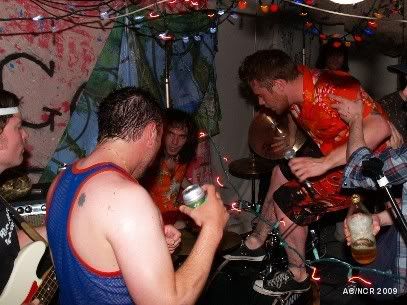 They're heading up to Montreal for the Wooly Weekend Record Fair August 8.