I think a bunch of folks split the Gaga Weekend after the Wires set - or maybe they went outside for barbecue. A few hardy souls did dare cross the threshold of doom and risk confinement in the small room with The Botched Suicides. It's been a few months shy of four years since I saw the Suicides. There's been a bit of a lineup switch since then, or at least an instrument switch. Anyway, it's the same old scum rock we all love and/or hate ... Unfortunately they couldn't fit a gallows into the room.
Hooded action!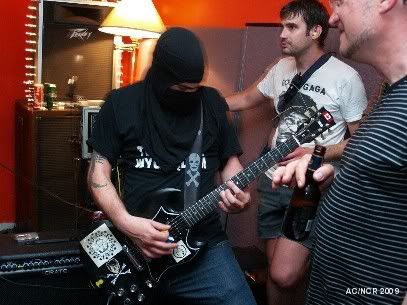 Masked action!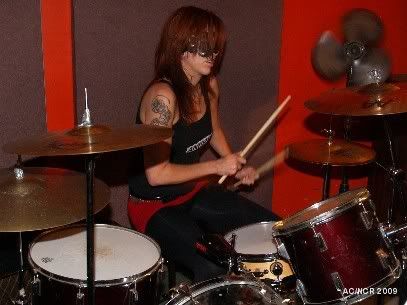 Bandannaed and duck-taped action!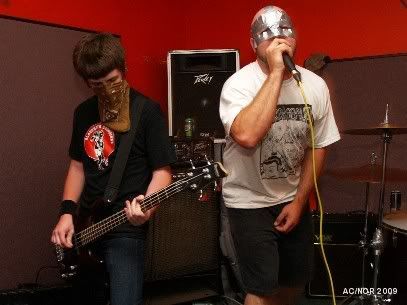 Goldberg prepares to pontificate.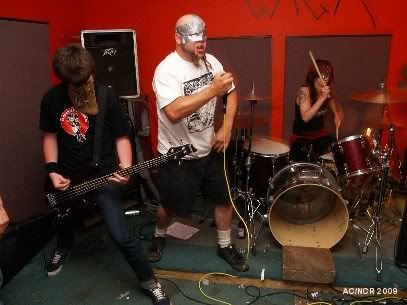 Botched action!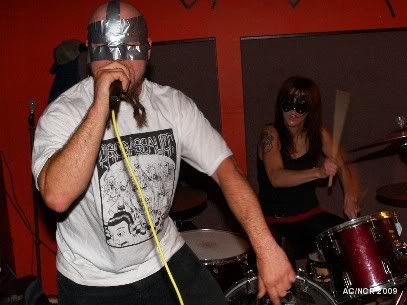 And so on!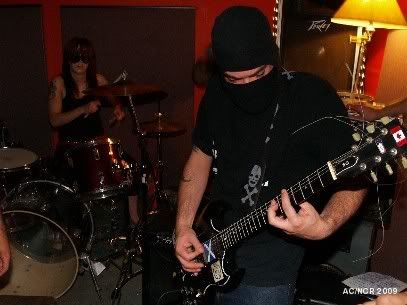 The whole lot!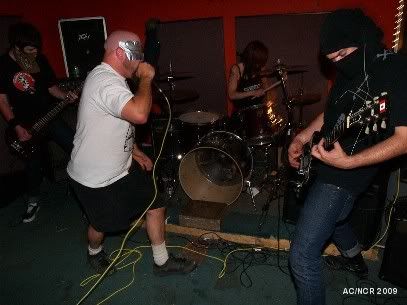 The tape comes off!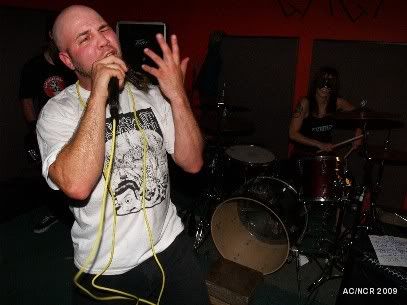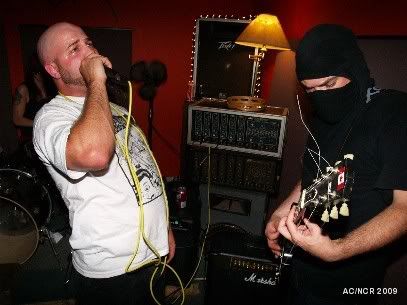 Shoutalong action!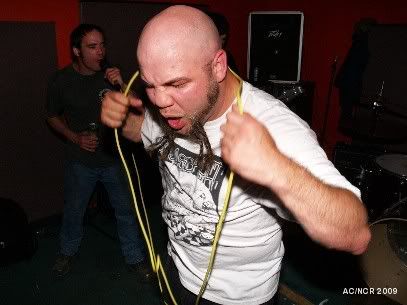 One of the better musical beatings of the day.