Uranium Comeback
have a well-deserved reputation as a great band that doesn't perform nearly enough. It's catchy pop-punk a la Secrets, Diodes, Pointed Sticks and other late 1970s greats.
As you can (mostly) see it's composed of a trio of Million Dollar Marxist veterans: Johnny, Tim and Steve - and one Guillotine/Roll Gypsy Roll guy, Seiji on bass.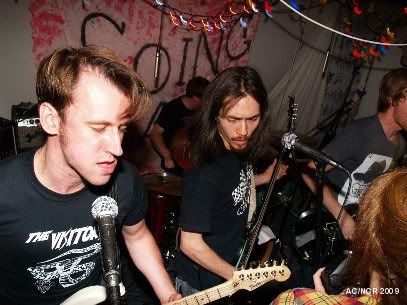 Tim had to be up early the next day (i.e. around noon) for his stint in Year Zero.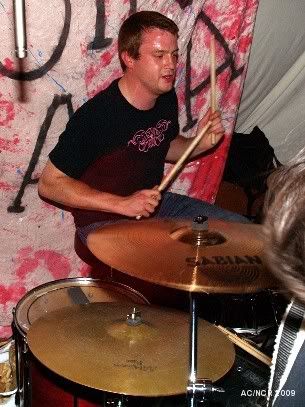 More Johnny and Seiji!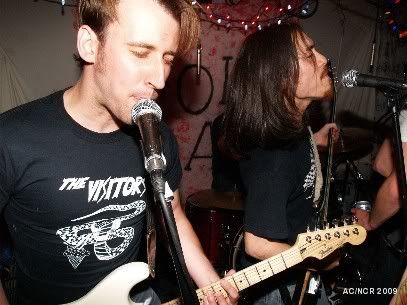 More Steve!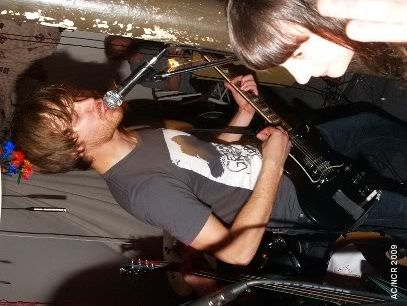 Illuminated Johnny!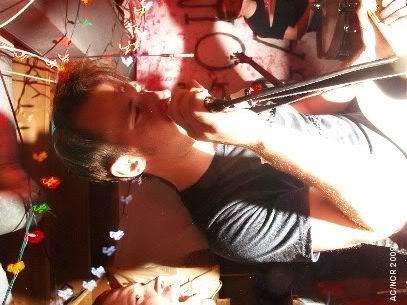 And finally a bit more Tim and a lot more cymbal.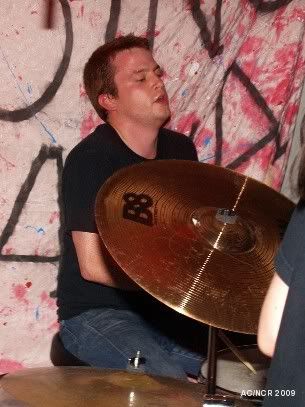 Yes, my photos of this particular set did kind of stink. Considering their schedule I expect the next opportunity to see them play live will likely come at Gaga Weekend III.