Ottawa's premier (probably only) post-psychedelic juggernaut The Band Whose Name Is A Symbol crammed into the small room and squished everyone's brain with their heavy rhythmic roil. Their sophomore album is out imminently - I was in Birdman Sound Monday to buy the new Oneida, Blood Ceremony's debut and Poobah's
Steamroller
and John told me it was a matter of days. And of course they have a track out on the Gaga Records compilation.
Here we have a somewhat obscured Nate, Mark and John.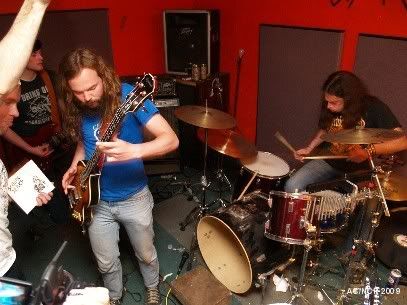 Bill in extreme closeup (it gets kind of crowded in there)!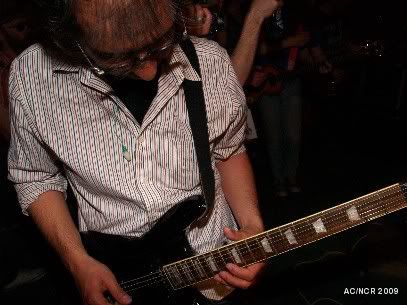 Looking away action!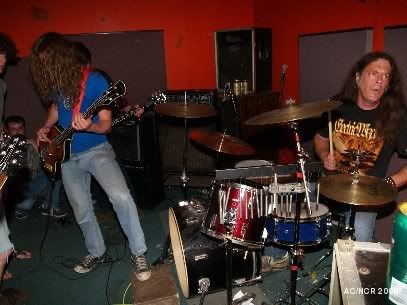 More looking away action!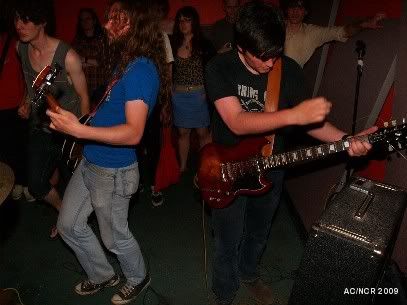 John shakes it!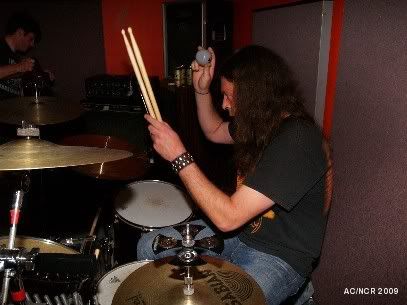 The crowd goes wild!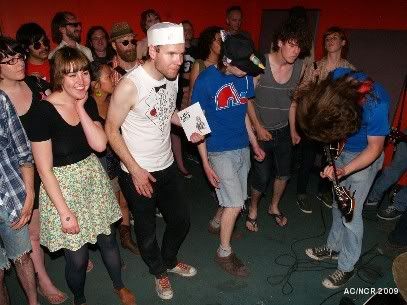 John reaches for the rim.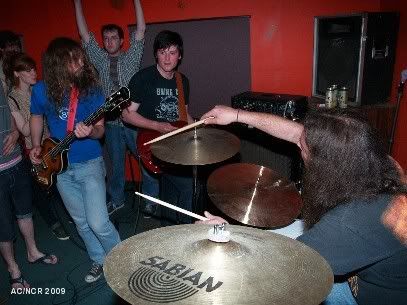 Feedback action!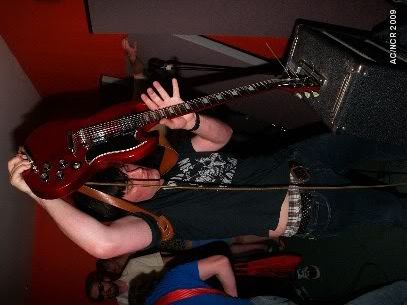 Everyone's doing it!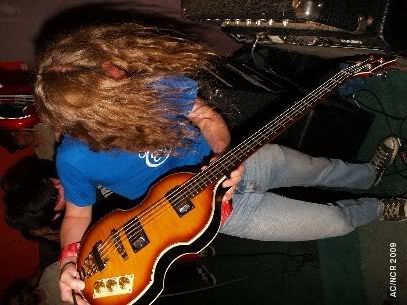 They're also playing Irene's October 23 with Castor and Nervous System.