Last time I went over to 854 Bronson, the first act on the bill was Nervous System. The second time, Nervous System was also the first band on the bill. Coincidence? Or could it be because Matt Cosgrobve, drummer for NS (and several other bands) lives there? Well okay, probably the latter, though even if he didn't I'd like to think that he and partners in noise Matt Oxley and Jesse Winchester would still be on the bill since Nervous System is one of Ottawa's best psychedelic bands. The kickoff to the Gaga Weekend's diverse second night put on a typically excellent set. Also: Christmas lights!
That banner gets around.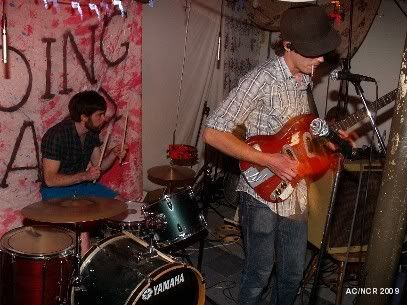 I mentioned the Christmas lights, right?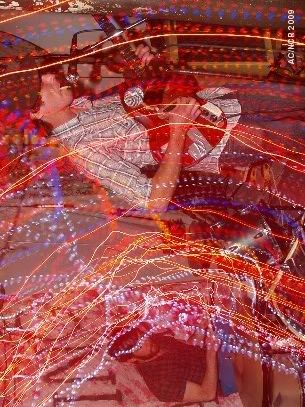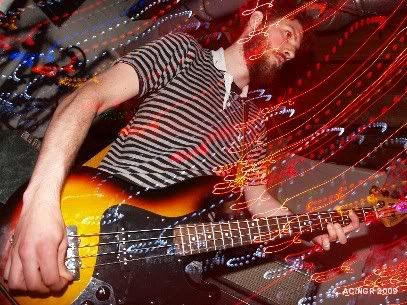 Doubly exposed rhythm section action!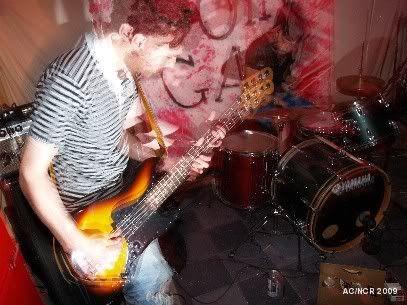 Yelling action!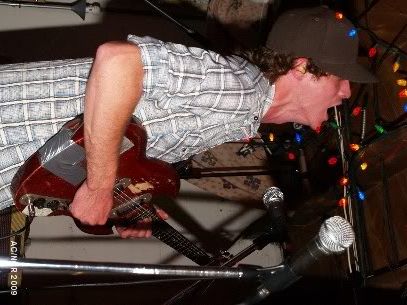 The whole, strangely illuminated lot.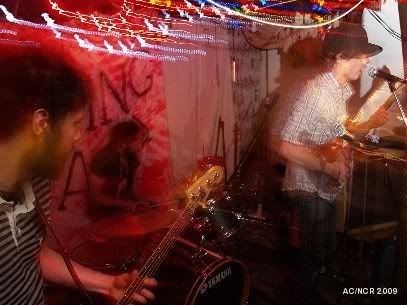 Bending action!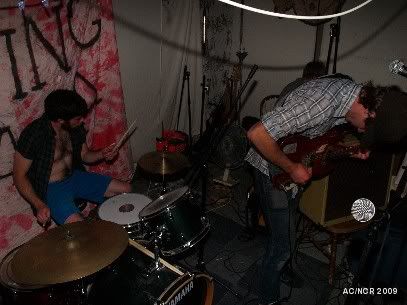 They have two shows coming up at Irene's, the first with Cold Coffee & Salty Boots and Owl Farm September 18 and the second with Castor and The Band Whose Name Is A Symbol - just about as good a fit for a show as you could get - on October 23.