Think About Life have carved out a hard-won reputation as one of Montreal's most fun live bands. They're the brainchild of Miracle Fortress dweller Graham Van Pelt. I prefer the Fortress for its California pop leanings, but certainly don't mind TAL's non-stop dance fun.
Graham bends!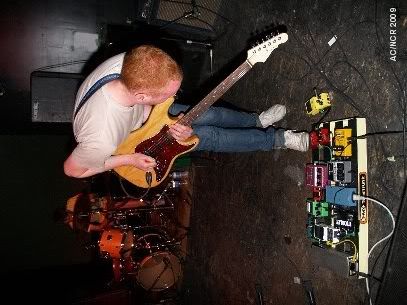 Martin Cesar is a bundle of energy and the group's MC; Matt Shane on drums.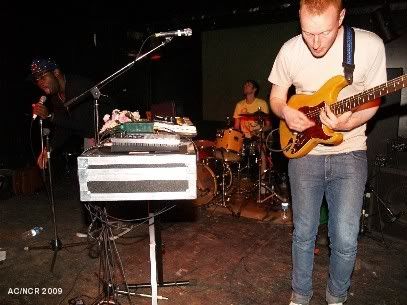 Singalong action! I think that's Owen's bouquet from the previous night's Token blowout.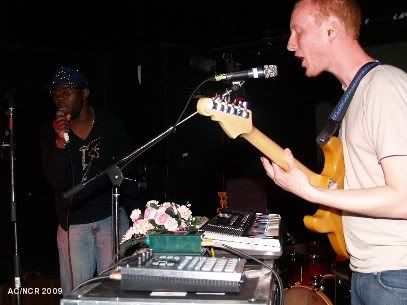 Martin made frequent trips to the keyboard to adjust this and that.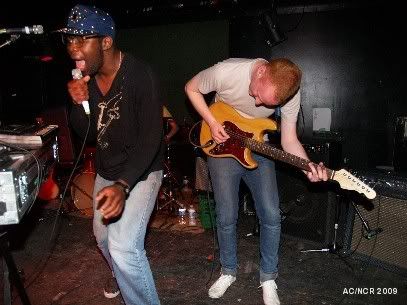 Caila Thompson-Hannant - also of
Shapes + Sizes
- provides some extra vocal power and handled bass duties.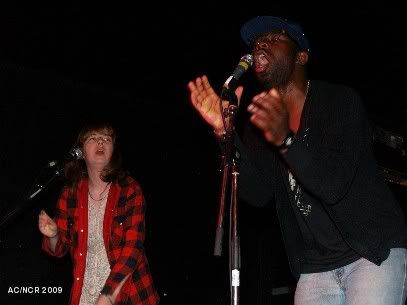 Martin works the crowd.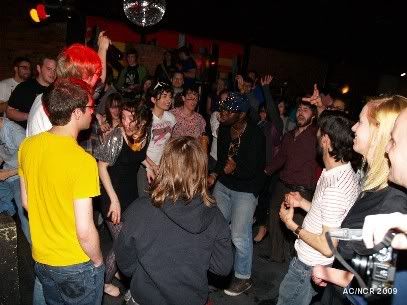 A shadowy Shane.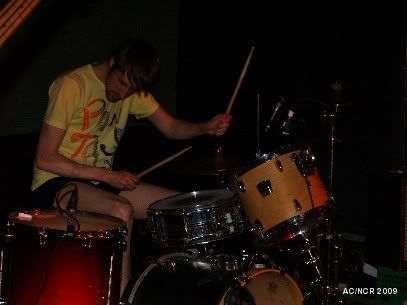 Caila really is a good vocalist; I wish I'd seen Shapes + Sizes years ago
when they were slated to play Zaphod's with The Castanets
; unfortunately a band member fell sick so all I got was the shirt.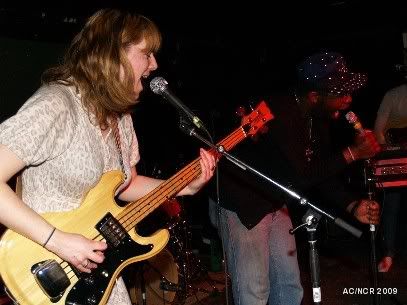 Hi there!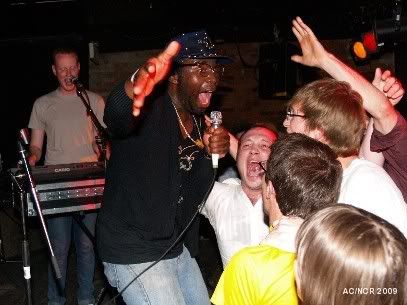 Audience, we salute you.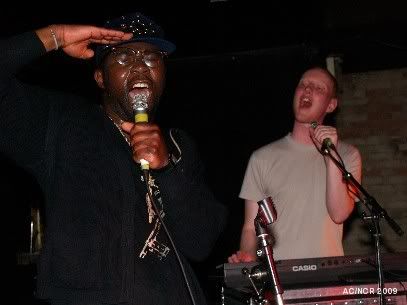 High-tenning action!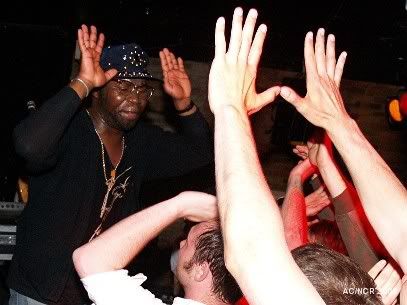 Shake it all about!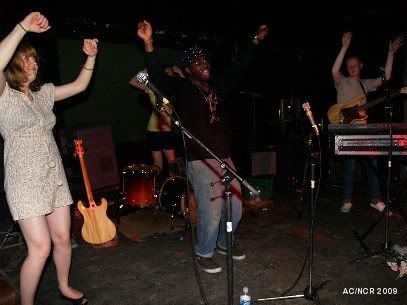 Caila sings some more!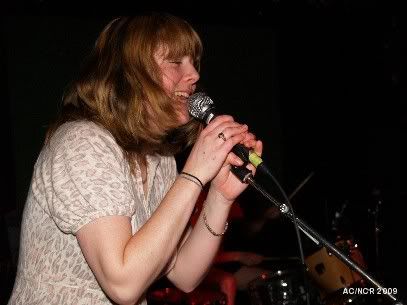 Big finish ... actually there may have been a couple of encores to go.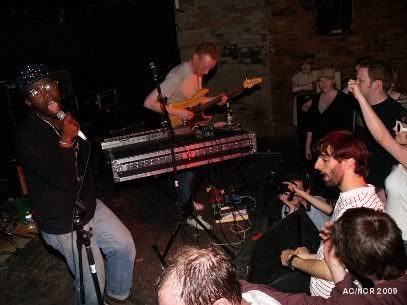 That was a heck of a way to end the night ... if you were someone other than me. After this show I popped over to Irene's for more music.