We now bring you back to May 23, before any of that Gaga weekending was going on, and the gig at Babylon with Videotape and Think About Life. ... Next up in our dance party sensation was Tune-yards, a.k.a. Merrill Garbus, who blends avant-pop with African choral music. She creates loops and sings over them, and makes quite a good impression - just recently she was wowing the crowd at All Tomorrow's Parties, and soon she's headed off to the West Coast.
Ululating action! I was sorely tempted to caption this one "You damn kids!"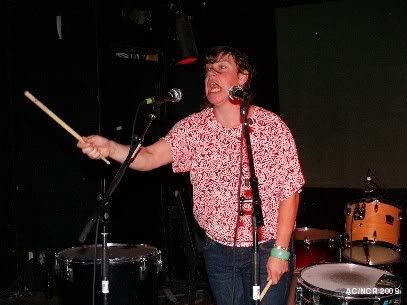 Foot-stomping action!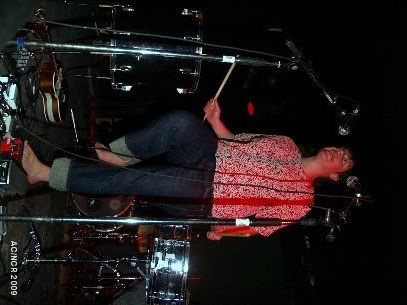 The audience is funny.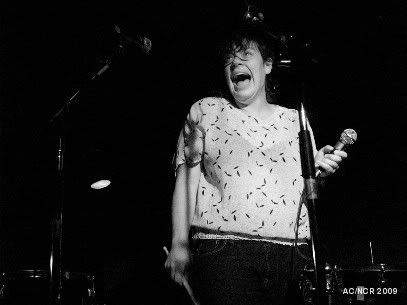 Ukulele ferocious!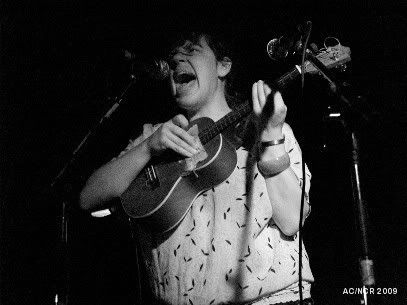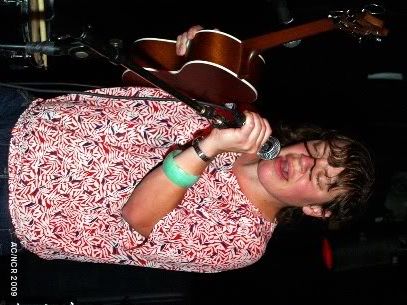 And some last-minute toe-miking.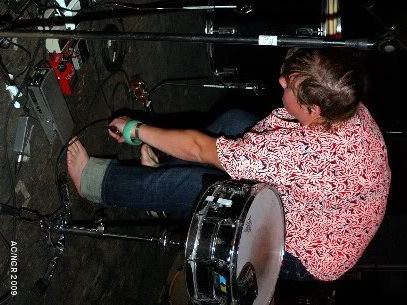 She can also be seen performing with Sister Suvi; hopefully that means she'll be a regular visitor to these parts.