Back at the end of May I slunk off to The Rainbow to see what the young 'uns were up to in a trio of bands I had not seen before because two were out-of-towners on their first big road trip and a reasonably fresh local sextet. I'm not sure why the rootsy music of The Property Line got put on a bill with The Dirty Nil and We Were Heads, but it sounded nice in The Rainbows folksy environs.
If their Myspace account is to be trusted, this is Joel Soucy (of The Brights and Anchors, I hear tell), Elizabeth Foster, Joey Brunner and a shadowy Jordan Allen on guitar at right.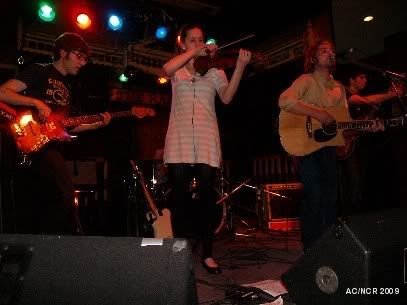 Madelyn Piehl claps, Ted Hall is scrunched away in the back and once again, Joel.
Even more Joel! In black and white, even.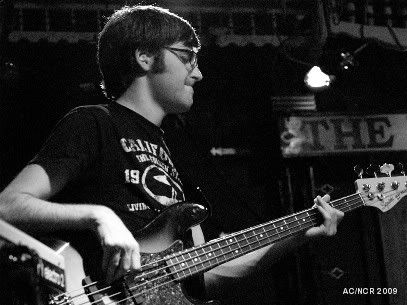 Joey and Jordan.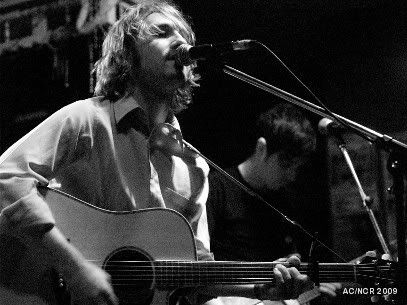 Elizabeth fiddles about.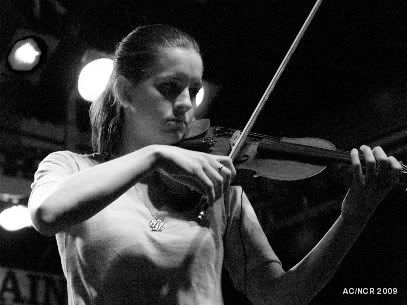 They're pretty active on stage.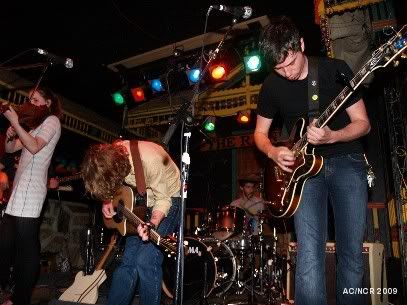 Drummer Jamie Kronick has a fairly extensive resume, including Paramedics, Becky Abbot, The Spark, Amos The Transparent and Travel by Owl. He's also
quite a good photographer
.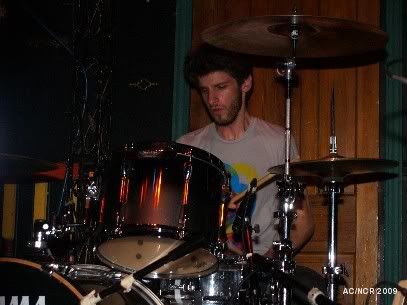 Folkie action!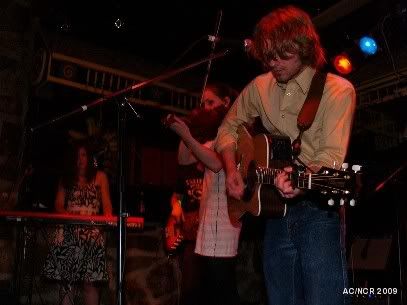 And so on!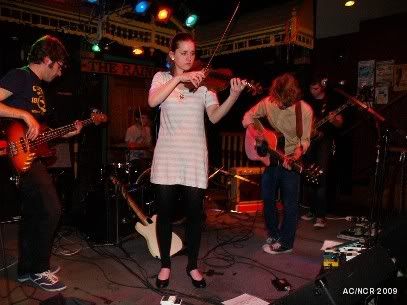 Really, I didn't have my flash turned up high enough.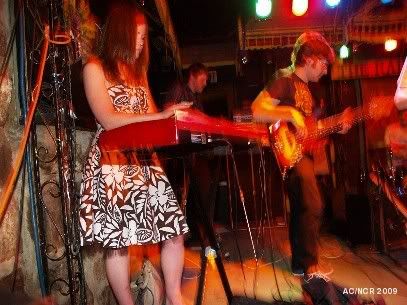 A shot from the stairs.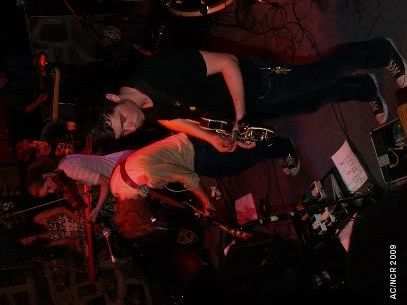 Big bendy finish!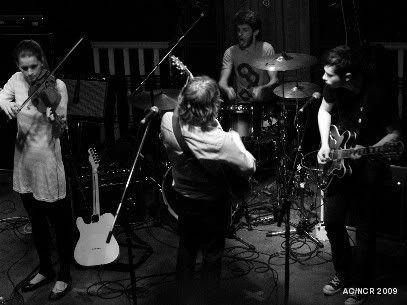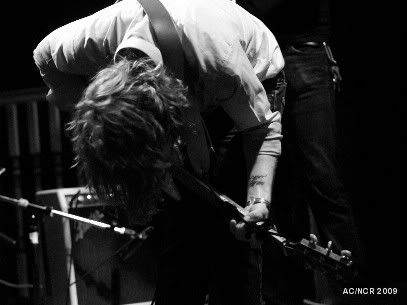 There next show is at Babylon, July 31.