I think of The Figgs as being contemporaries of folks like Sloan and The Smithereens. Their long service hasn't brought them a large audience, it's certainly sharpened their talents as performers. As mentioned earlier, they've backed Replacement Tommy Stinson and Brit New Waver Graham Parker, who they sound like. Their show at Zaphod's only attracted a few dozen people, mostly in the early-thirties-to-forties demographic, but provided a lot of bang for the buck. They played some new stuff and their was a fun singalong of The Beatles'
Bungalow Bill
.
Yeah, Mike Gent and Peter Donnelly have a microphone each, but why not use just the one?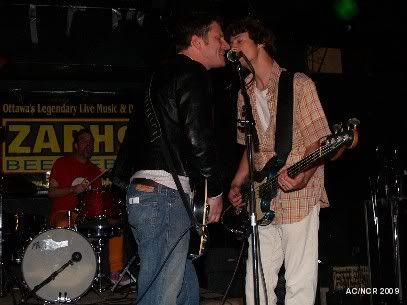 Standing on the riser wins extra rock points.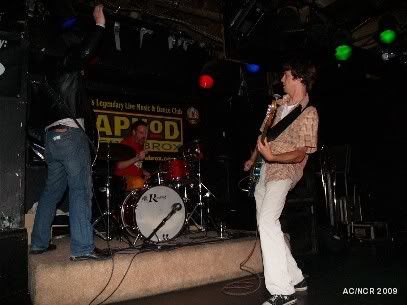 Peter Hayes likes funny faces.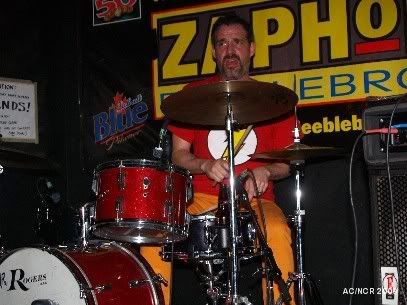 Low light action!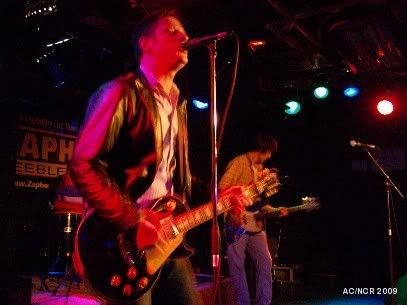 You can only wear a leather jacket on stage for so long.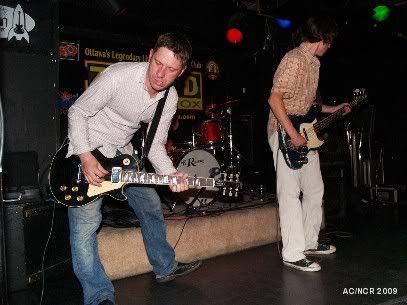 Faceoff action!
I think Gent likes standing on things like amplifiers ...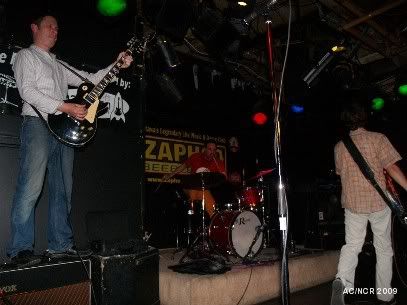 ... and monitors ...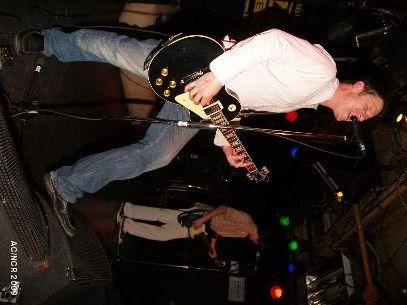 Big pre-encore finish!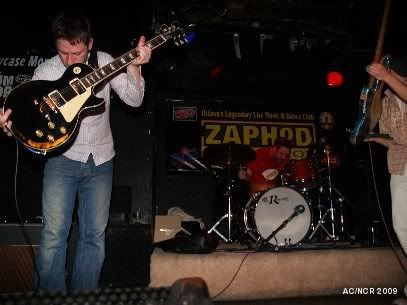 Peter sings a little ditty of his own devising: "I own a van ... that's why I'm in this band ...."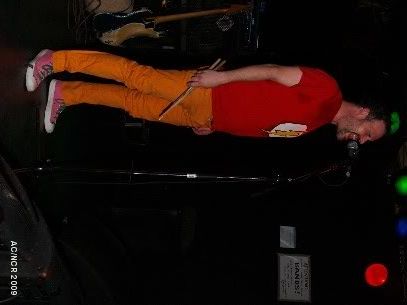 And so on!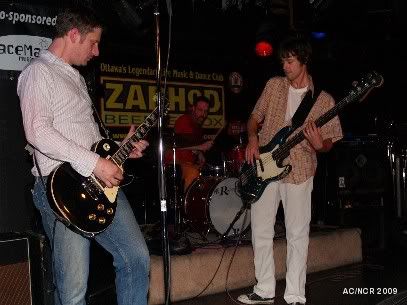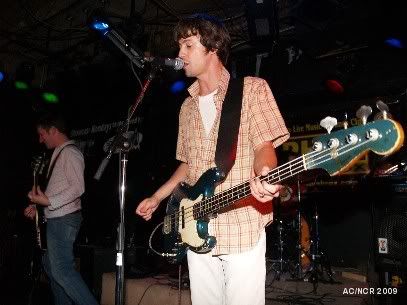 A swell show. I'm not sure I believe their declaration they're going to move here, but hopefully they'll be back before then. I heard whisperings that some local pals hope to bring them back for a show like Irene's.