The Dirty Nil come from Dundas, just outside Hamilton ... and what more excuse to start a band do you need? Their somewhat fuzzy sound owes a great deal to 1990s grunge combos like Nirvana, Fluid and more modern buzzers like The White Stripes. They were even more stripped down than usual for this set thanks to an MIA bassist.
Luke Bentham sings and plays guitar, Kyle Fisher drums, and Dave Nardi plays bass and stays home because it's a school night. As you can tell, The Nil are a young band and Dave still has Grade 12 on his plate.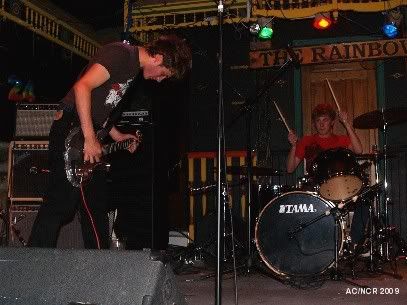 Luke bends.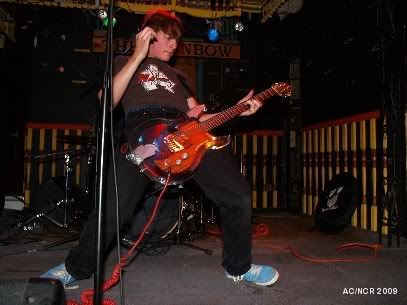 Kyle applies directly to forehead.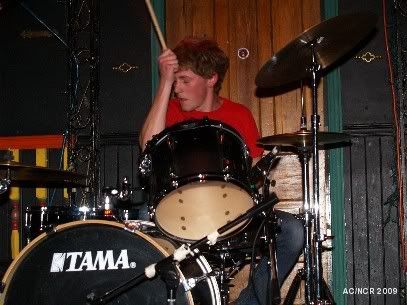 Luke's an active chap.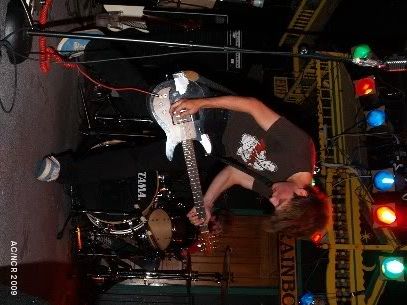 Two-thirds of the whole lot!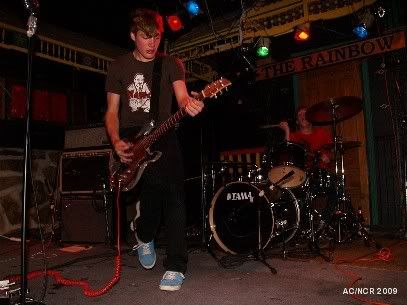 Luke sings!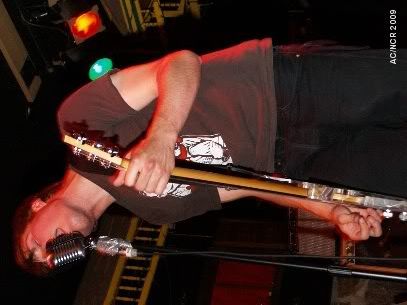 Big finish!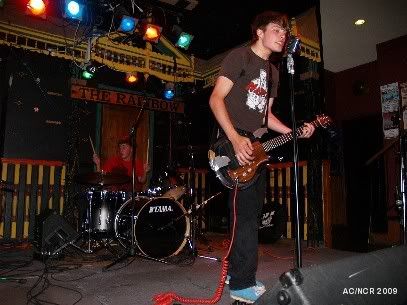 New material is allegedly on the way for this summer.
Show reminder: Newfoundland rockers The Novaks, French Brit-poppers (?) Film Noir, Alberta country-rockers The Wheat Pool and local rock-popper ... I mean pop-rocker Kris Ward get together for another varied and quite intriguing Zaphod Beeblebrox free showcase. Aggressor, Endemise, Violated Rot and Axiom destroy your puny mortal ears at The Rainbow.