Modernboys Moderngirls
are a Toronto combo on a garage-soul kick. I can see them following in the footsteps of The Deadly Snakes, though some of their influences are a bit more modern than that lot's. They also covered Bruce Springsteen's
I'm On Fire
. Ming Wu also took a bunch of photos (
which look much nicer
). He had a second flash slaved to the one on his camera which went off simultaneously ... it also went off when my flash discharged, and for a while there I was starting to wonder if the new Mavericks stage's unpainted ceiling was having miraculous effects on my own photography.
Akira Alemany is a forceful frontman.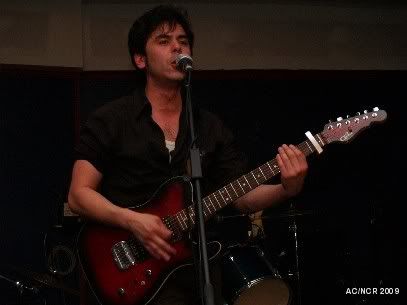 And here we go with some clapping from keyboardist Eddie Ruiter!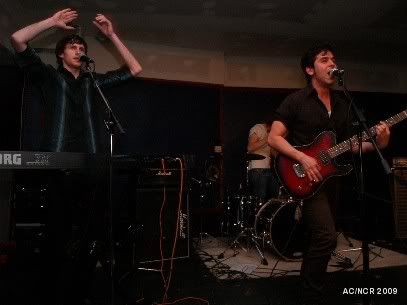 Bassist Juan Carlos Rivera is quite a livewire.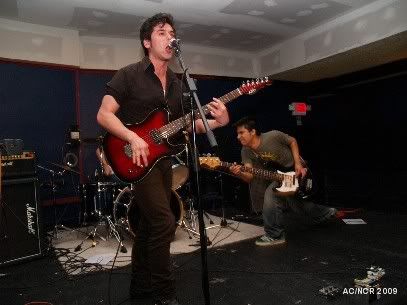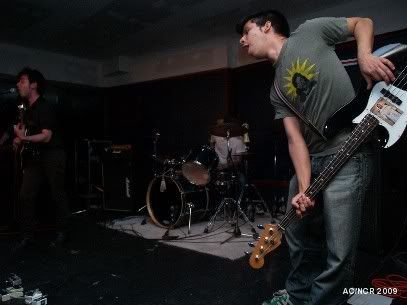 Chaaaaaarge! I'm definitely stealing Ming Wu's battery power in this photo ...
And this one ....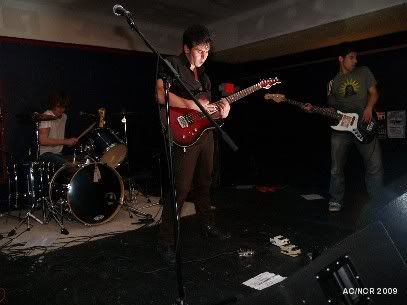 Drummer Brett Milius talks to the hand.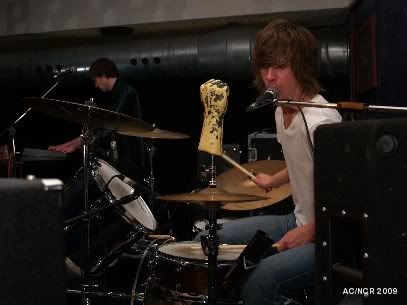 And so on!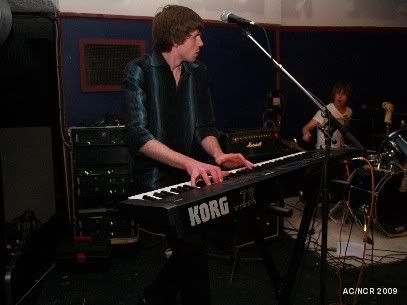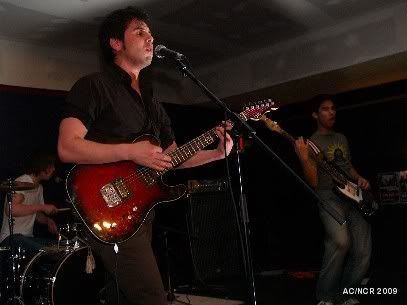 They're a lively lot.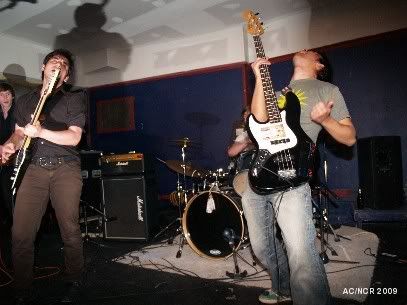 You can see Ming's second flash in the lower left corner ... mmmm, shadows!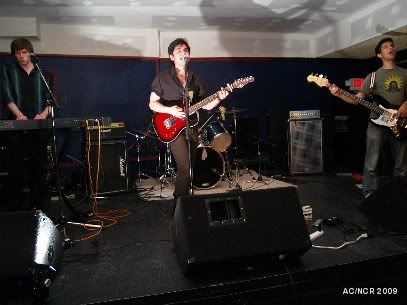 Who says you need to play a bass right side up?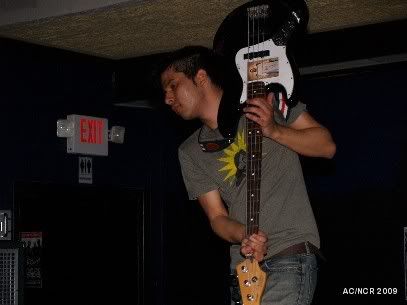 Big clapping finish!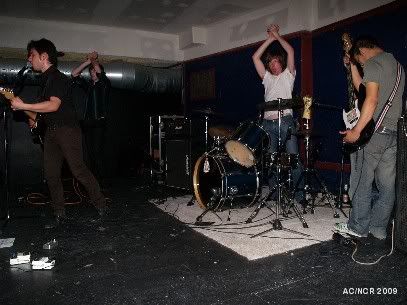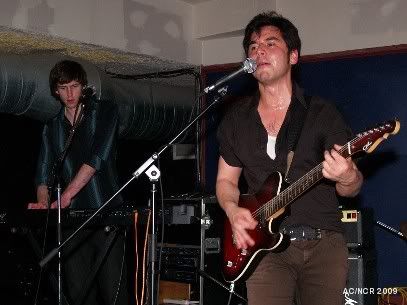 There's was also some guitar discarding and jumping going on at the finale, none of which I managed to catch since my own batteries more or less gave up the ghost on the penultimate tune.