Next up were
The Paint Movement
. They were a pretty exuberant bunch on stage, and getting a baker's dozen of good shots were a cinch. They're also very capable musicians. An unconventional bunch, about the only thing I didn't fancy was the music. If you dig Broken Social Scene they might be a little more up your alley. For my tastes, they didn't rock hard enough and were just a shade too jazzy.
Guitarist Kevin Kralik fronts the crew and handles most of the vocals, Jason Loftman plays the saxophone and takes an occasional turn at the keyboard, Glenn Candy plays the drums andJason Haberman plays bass.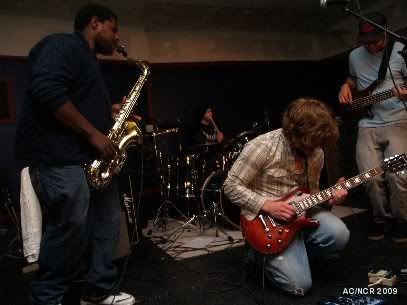 Kralik bends!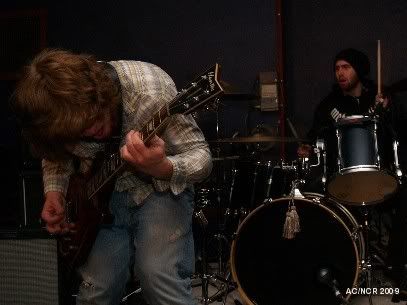 I'm a little dubious about the merits of a camouflage cymbal case.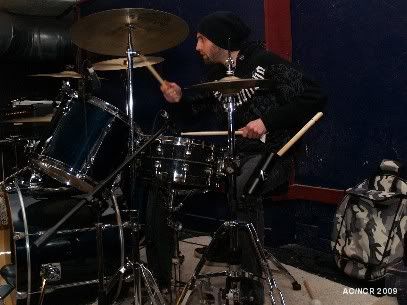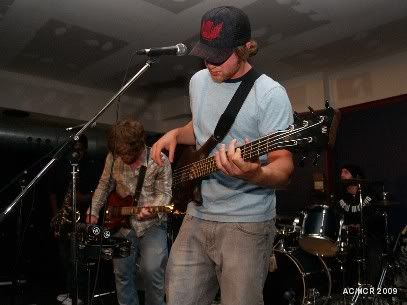 Loftman toots his own horn.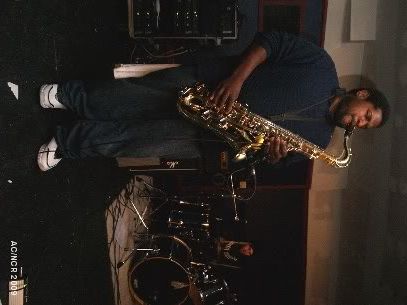 Singalong action!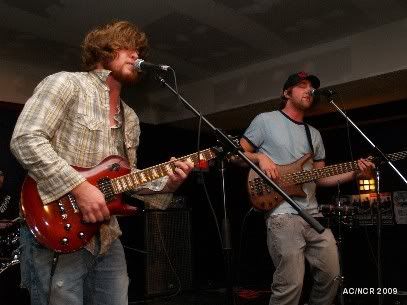 And so on!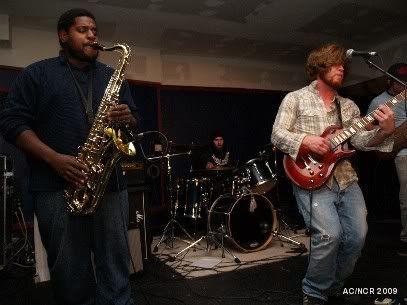 Oh okay ... yet more singalong action!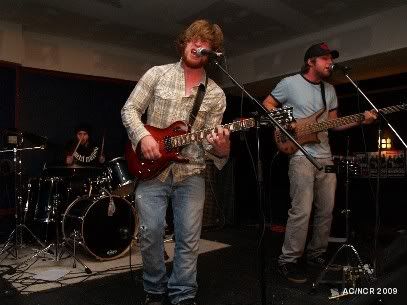 Haberman shakes it.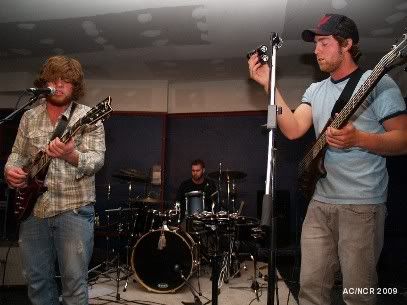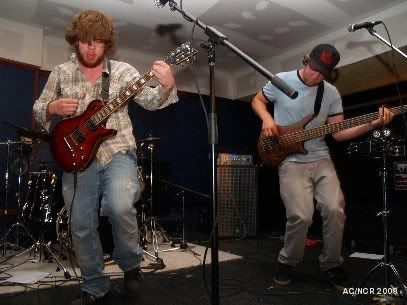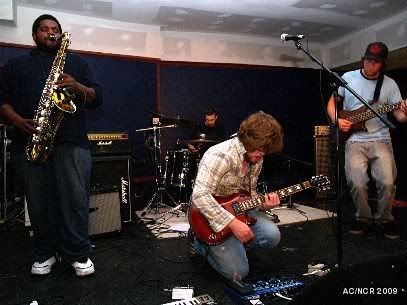 More Candy!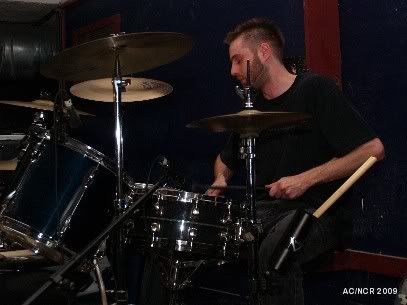 And there they go.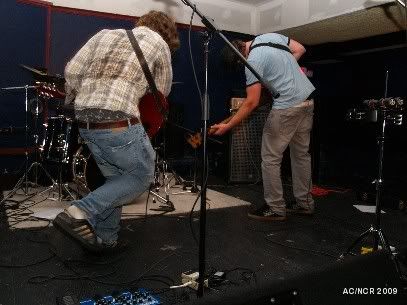 They're currently headed out west, so if you're in a major (or not-so major) metropolitan area anywhere to the left of Thunder Bay on the map, chances are they're playing a club near you in the month ahead.
Show reminder: Withering Pine Eric Vieweg performs at Zaphod Beeblebrox with Graven and Dave Norris and Local Ivan; Fish & Bird roll through The Rainbow.