The first time I saw Dark Meat at Zaphod's, they didn't play and I didn't recognize them. They were actually just there to watch their pals in The Evangelicals perform they day before they themselves were slated to grace the stage. A bunch of folks I know did get to see them and praised the show. I already had their debut album, Universal Indian and had already figured they'd be up my alley so when for their return I made sure I had the day off and could get to see them. They played a really scorching set of psychedelic mantra rock to a fairly small audience of a couple dozen.
Lots of guitar action, starting with frontman Jim McHugh.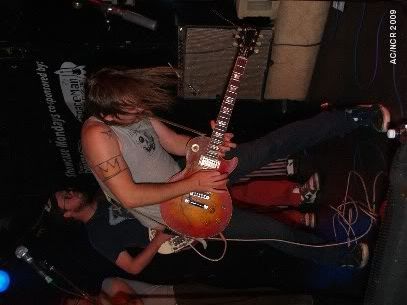 Ace lead guitar courtesy of Kris Deason.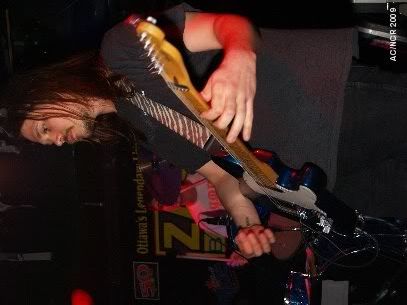 Drummer Jason Robira goes yeah!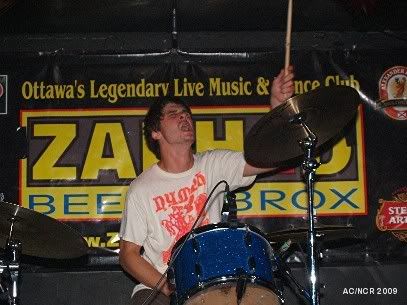 Brass photos are always more amenable to black and white, as is the case with trumpeteer Charlie Estes ...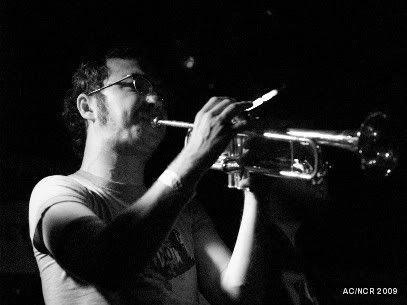 ... And trombonist Aaron Jollay.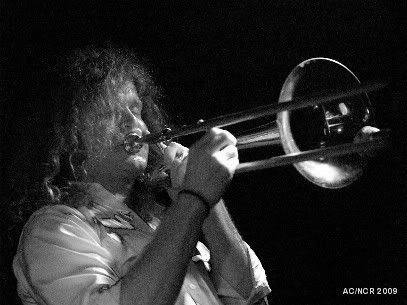 Ben Clack has one heavily decorated instrument.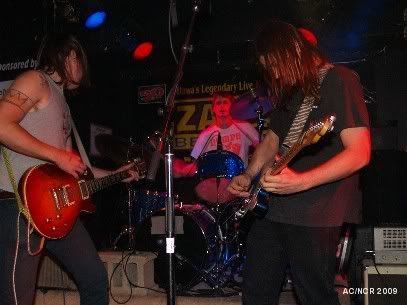 Last but not least, piccolo player Emily Armond.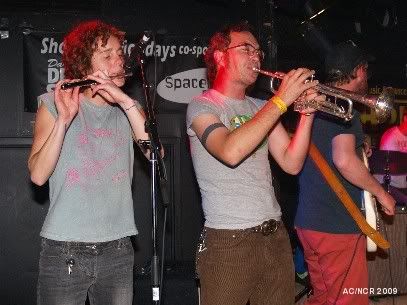 Singalong action!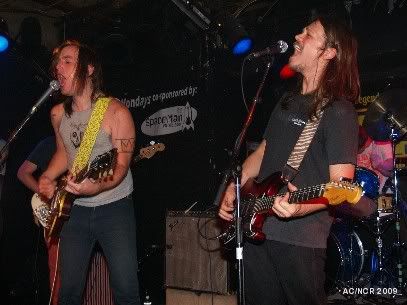 "This song is about what great houseguests we make."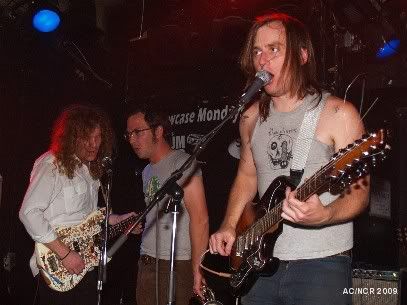 More singalong action!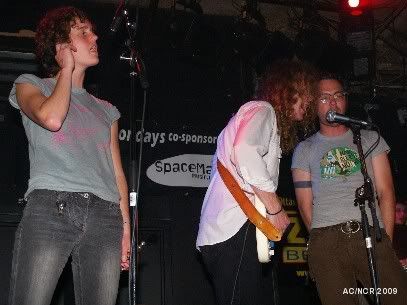 The whole lot!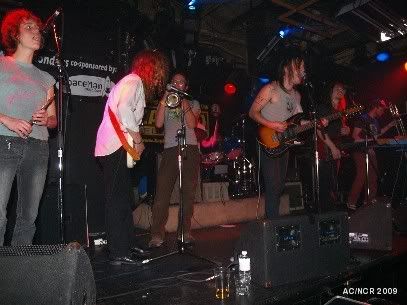 Feedback finish!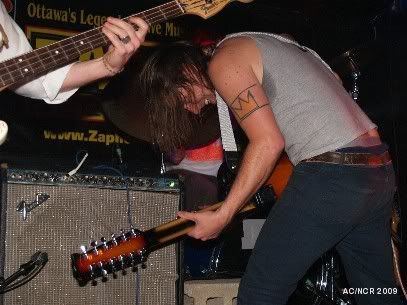 If I didn't already have a copy I'd have bought the CD. As is, I bought the seven-inch ... though come to think of it I might already have a copy of that too.