Off to see Athens, Ga., psychedelicists Dark Meat at Zaphod's on June 1, I walked in the door as openers
Mud Lake
were into their last few songs. Apparently they're an offshoot of another local band, the more rock-oriented
Black Hill
. As both bands feature Steve Ducharme and Ryan Hamilton, I'm not so sure how far apart they really are ... judging by their online offerings, not much. Mud Lake put on a decent performance, though they struck me as a young band still finding their feet they still managed a pretty solid Who cover and some appealing originals. They made me think a bit of Steve Wynn and The Dream Syndicate.
On the left, Ryan Hamilton on lead guitar, mainman Steve Ducharme and drummer Benoit Paquet.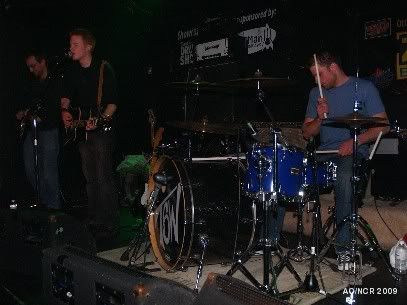 On the right side of the stage, Matt Buttler provides the keyboards and Nick Dore plays bass.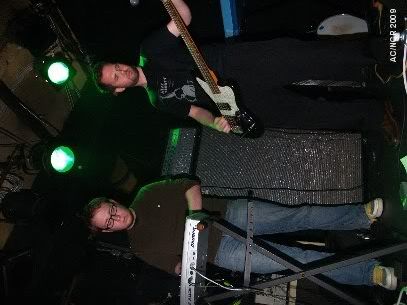 Guitar action!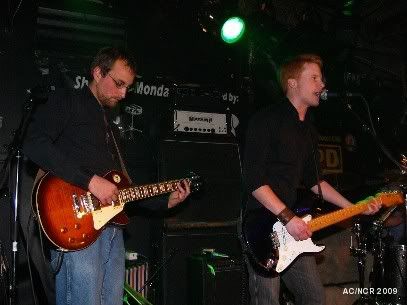 Drumming action! Benoit was near the front of the stage since he was using Tokyo Sex Whale's kit.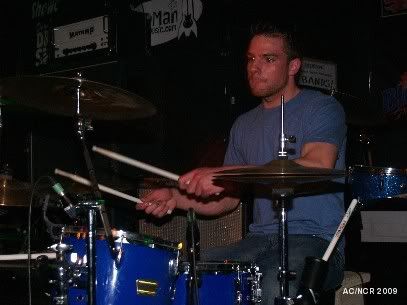 Grimacing action!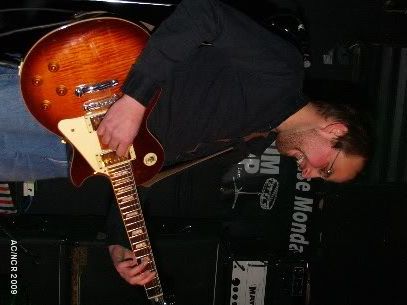 Steve sings.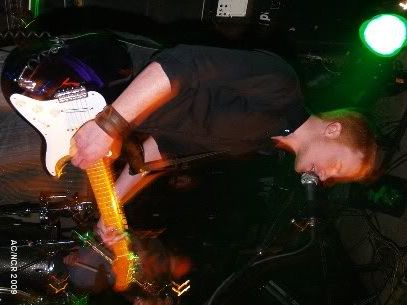 Acoustic guitar action!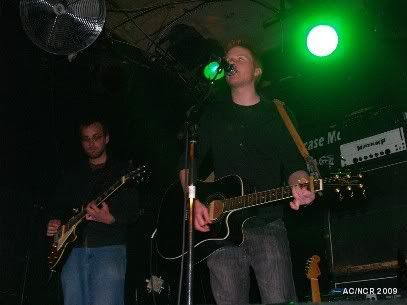 The end!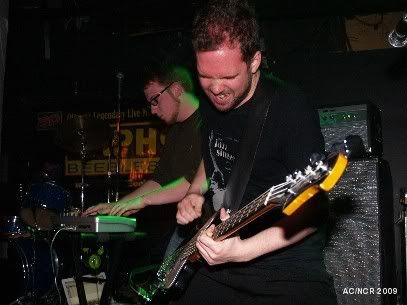 They're playing the Bassline Station August 5.