Next up, The Centretown Cripplers, who seem to have a fairly fluid membership, with a central seven ... they're like the Acid Mothers Temple of Ottawa roots rock. I only caught a couple of songs because I was tad tardy getting to this gig - a ferocious version of
Stepping Stone
is what I mostly recall.
Shadowy men on Mavericks' new shadowy stage, David Banoub, Chris Cook and Matthew Wells handle the guitars ... you can also see a bit of bassist Devin Tomanry and drummer Jamie Warren in this photo.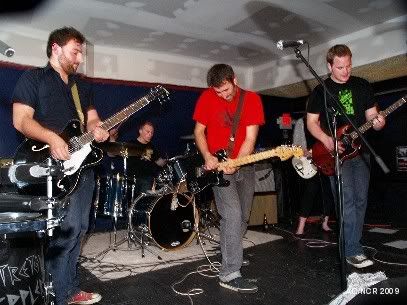 Brendan Harrison on keyboards, off to the right.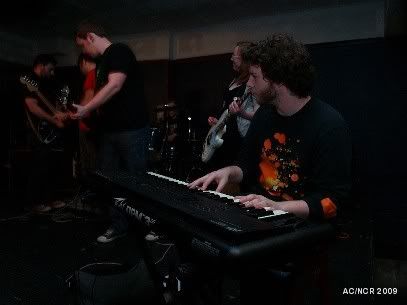 Allright Mel Sturk percusses off to the left.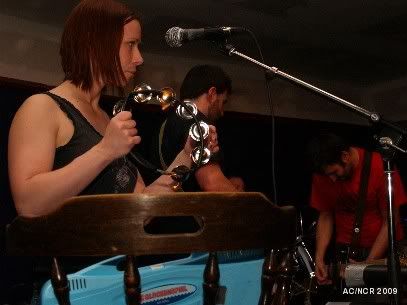 Guitar action!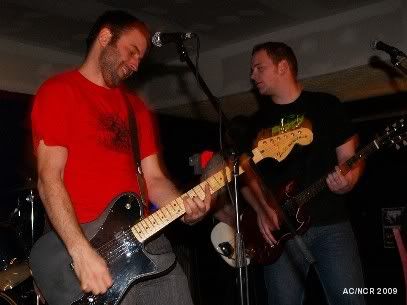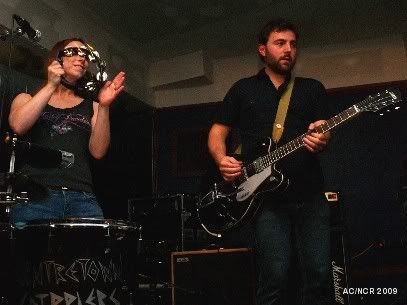 Shouty action!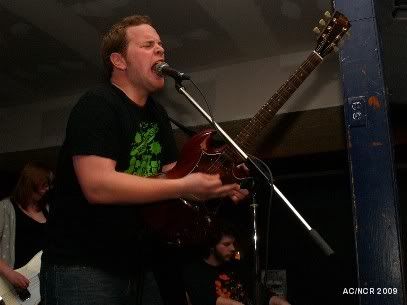 Singalong action!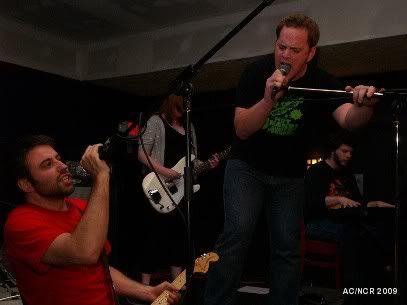 At this point, do I really have to say they're playing at the Gaga Weekend? In this case it's the matinee show on Main St. June 13.
Show reminder: You like bands with lots of members? Go see Dark Meat, at Zaphod's. Even better Tokyo Sex Whale, is on the bill, as is Mud Lake (which has more than a few members itself).