Garaga was followed by
(norman) Shanks
. The (norman) is apparently a nod to some other acts who have already grabbed the Shanks name. The band hails from the Soverign Township of Mono, which may explain their single-minded dedication to low end. Despite the brutalist appearance, there's something very 80s indie about the vocals ... and you've got songs with names like Napoleonic Dread, Hadrian, Bridge of Sighs and English Dream of Murder I suspect a buried strain of intellectualism. That may be why they end up sounding like the bastard offspring of Melvins and Morrisey. They're also the third band I've seen bring meat products on stage, though unlike Hot Piss they didn't wear them, and unlike Manpower they didn't decorate a tree with them.
On bass guitar and vocals,
Pistolwhip Von Shankenstein. On drums, Furious Homecooked. I'm not sure his last name is really Homecooked.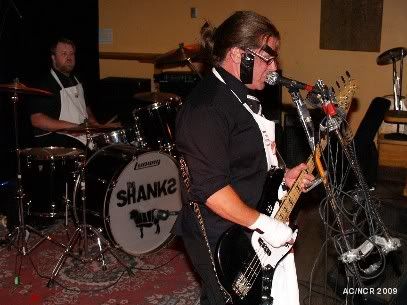 Furious action!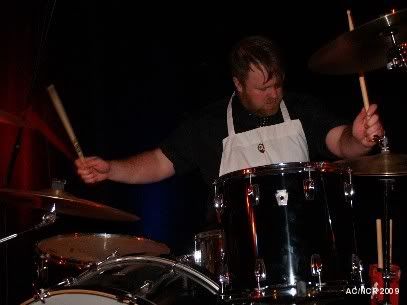 They travel with a coterie of apron-wearing fans, sound guys, an MC and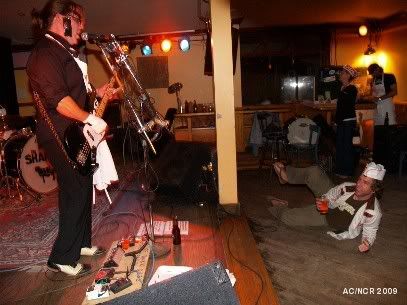 Nothing like a little duct tape makeover for that authentic Tomisaburo Wakayama look.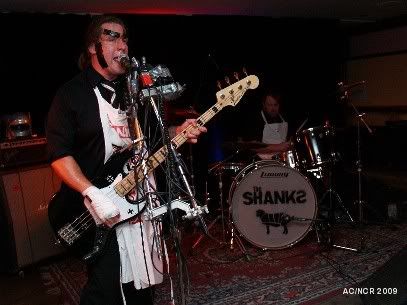 Pistolwhipped likes a big backline.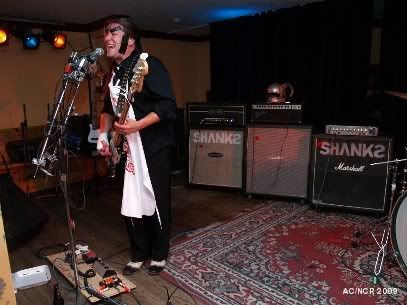 Furious prepares to smash.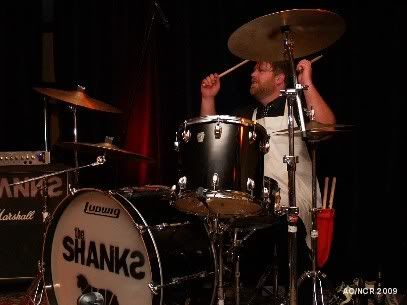 Behind the back action!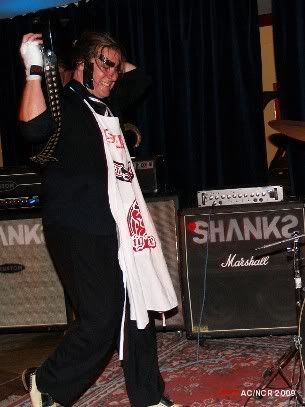 Big finish!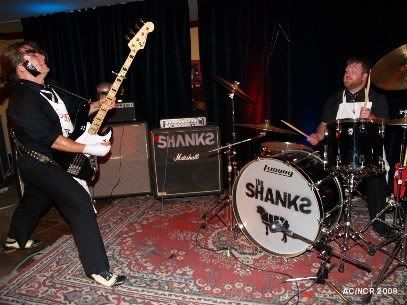 They also have a new album out,

Welcome to the Camp of the Dark Meat Fantasy
.